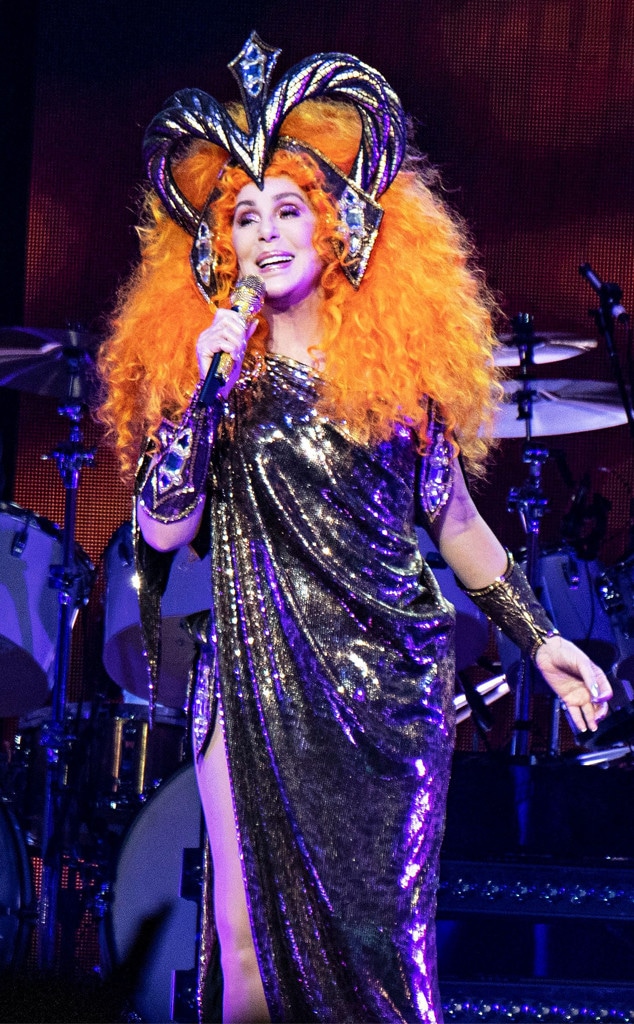 Amy Harris/Invision/AP/Shutterstock
You didn't think the 2019 Met Gala would exclude the Queen of Camp, did you?!
After the biggest names in Hollywood headed into the Metropolitan Museum of Art for the intimate bash, the one and only Cher took the stage with a surprise performance that we could only presume turned back time to the performer's heyday. 
Famous attendees like Bella Hadid, Tracee Ellis Ross and Hailee Steinfeld documented the spectacle for their Instagram followers, which included a troupe of dancers decked out in '70s-inspired gear. Cher herself channeled her inner disco girl as she belted out hits like "I Believe" and "Waterloo" in an embellished bomber jacket, light wash denim and a platinum blond 'do. 
Lady Gaga, who co-chaired the event, helped introduce the living legend. 
"We have some incredible performances tonight and I would ask you kindly to pay attention," Gaga shared onstage. "Are you quiet? Are you focused? Are you ready?" 
As soon as stars like Bella, Sarah Paulson, Katy Perry and Gwen Stefani—who were all seated at the same table—followed Gaga's instructions, Cher really got the party started. 
Watch:
Lady Gaga's Epic Entrance at 2019 Met Gala Red Carpet
The 72-year-old then concluded her performance with a heartfelt speech about her lifelong connection to the Met Gala. 
"I wasn't going to say anything tonight, but then I saw the First Monday in May documentary and it reminded me of when I was a little kid, and it made me kind of excited and depressed, and drama queen-ish. That's who I am," she recalled. "But I was really poor, and dyslexic... I had to wear rubber bands on my shoes. I was s--t poor, but I had this love of color and painting and patterns and everything, fabric."
She continued, "When that 64 box of Crayola came out, I lost my mind. I wanted to be something, and I wanted to be more than just a singer and when I met Sonny he'd do anything I'd want him to do, so I just lived out my dream with him, and we just kept going. I just want you to know how proud I am to be here and be a part of this."
Amen!