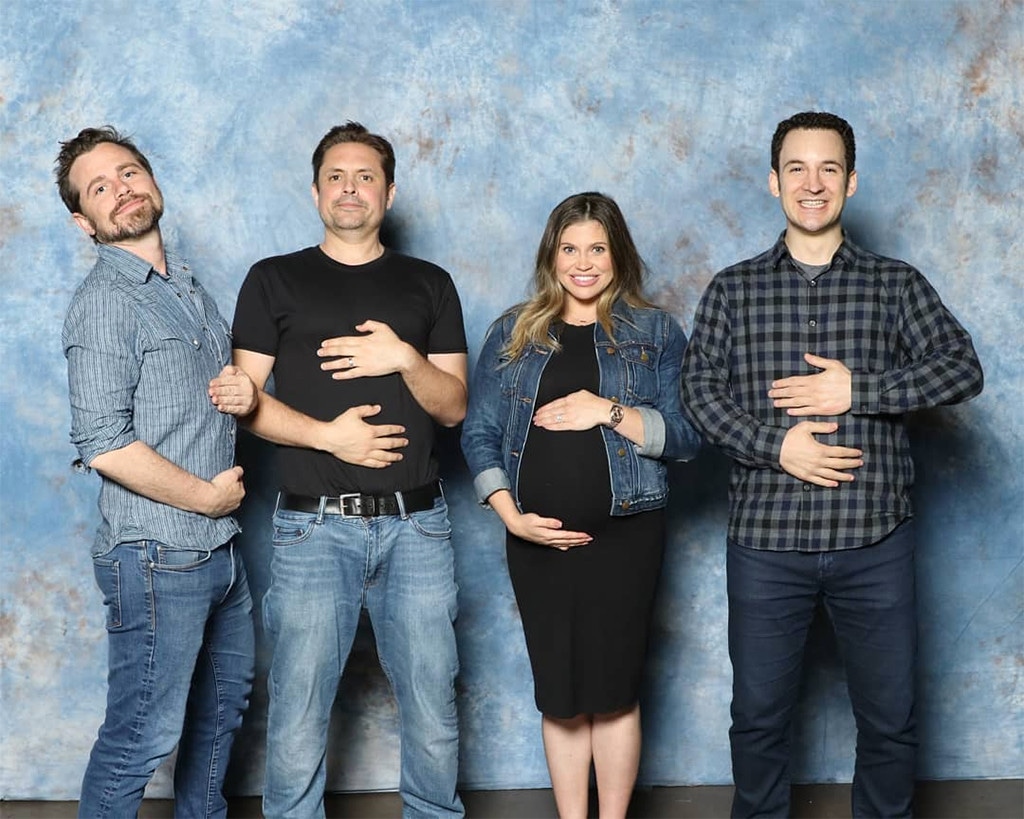 Instagram / Danielle Fishel
Danielle Fishel and her future baby boy are bumping it up with the other boys in her life!
The pregnant actress, who is expecting her first child, a son, with husband Jensen Karp in July, reunited with her Boy Meets World and Girl Meets World co-stars at the Dallas Fan Expo on Friday.
"Boy Meets Baby Bump(s)," Rider Strong wrote on Twitter, alongside a photo of Fishel cradling her baby bump and him, Ben Savage and Will Friedle imitating her.
"Sure this was funny - but only one of us is taking 25 bathroom breaks a day. #dallasfanexpo," Fishel, who will turn 38 on Sunday, wrote on Instagram, alongside the same pic.
Fishel played Topanga Lawrence on the teen series Boy Meets World, which ran for seven seasons until 2000. Savage, 38, played her love interest Cory Matthews. Both stars reprised their roles on the spinoff Girl Meets World, which ended a three-year run in 2017 and which featured Strong and Friedle as their old characters Shawn Hunter and Eric Matthews on a few episodes.
Watch:
Danielle Fishel Spills Deets on "Boy Meets World" Past
The Boy Meets World cast has gotten together a few times over the years, including in March at the 2019 Emerald City Comic Con event in Seattle, where the main cast reunited with William Daniels, who played their teacher Mr. Feeny.