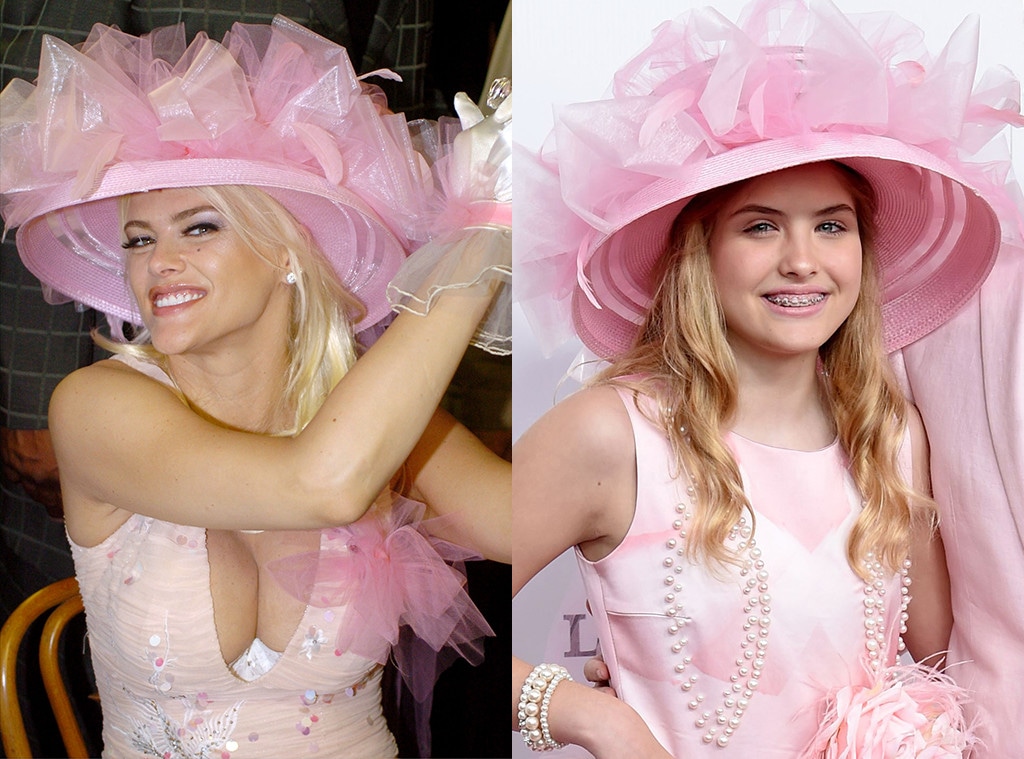 Getty Images; Shutterstock
Anna Nicole Smith's daughter Dannielyn Birkhead, now age 12, has returned to the Kentucky Derby.
On Saturday, the tween and her father and the late star's ex, Larry Birkhead appeared at the annual event for the 10th year in a row. Dannielynn honored her late mother with a family heirloom.
"Kentucky Derby time once again. Dannielynn looks pretty in pink in her dress by Junona and her Mom's hat from her unforgettable appearance at The Kentucky Derby in 2004 #KentuckyDerby2019," Larry tweeted.
Larry, who tends to coordinate his Kentucky Derby outfits with his daughter, wore a matching baby pink suit.
While they otherwise largely stay out of the spotlight, Dannielynn and her father have attended the Kentucky Derby together every year since 2010.
The annual weekend event holds a special place in their heart; Anna had actually met Larry while she was shooting her E! show at the Barnstable Brown Kentucky Derby Eve Gala in 2003, four years before the model died at age 39
See photos of Dannielynn and Larry Birkhead at the Kentucky Derby over the past 10 years.
On Friday, the two attended the Barnstable Brown Kentucky Derby Eve Gala that precedes the race. Dannielynn was all smiles, wearing a sleeveless, yellow Junona dress with a pink floral bodice and a ruffled asymmetrical tulle skirt, paired with hot pink strappy sandals.
"Headed to the 31st annual Barnstable-Brown Derby Eve Gala with Dannielynn, in her awesome dress by Junona. The start to an awesome weekend! #proudpapa #kyderby #KentuckyDerby2019 #BarnstableBrownGala," Larry tweeted, alongside a photo of him and his daughter.