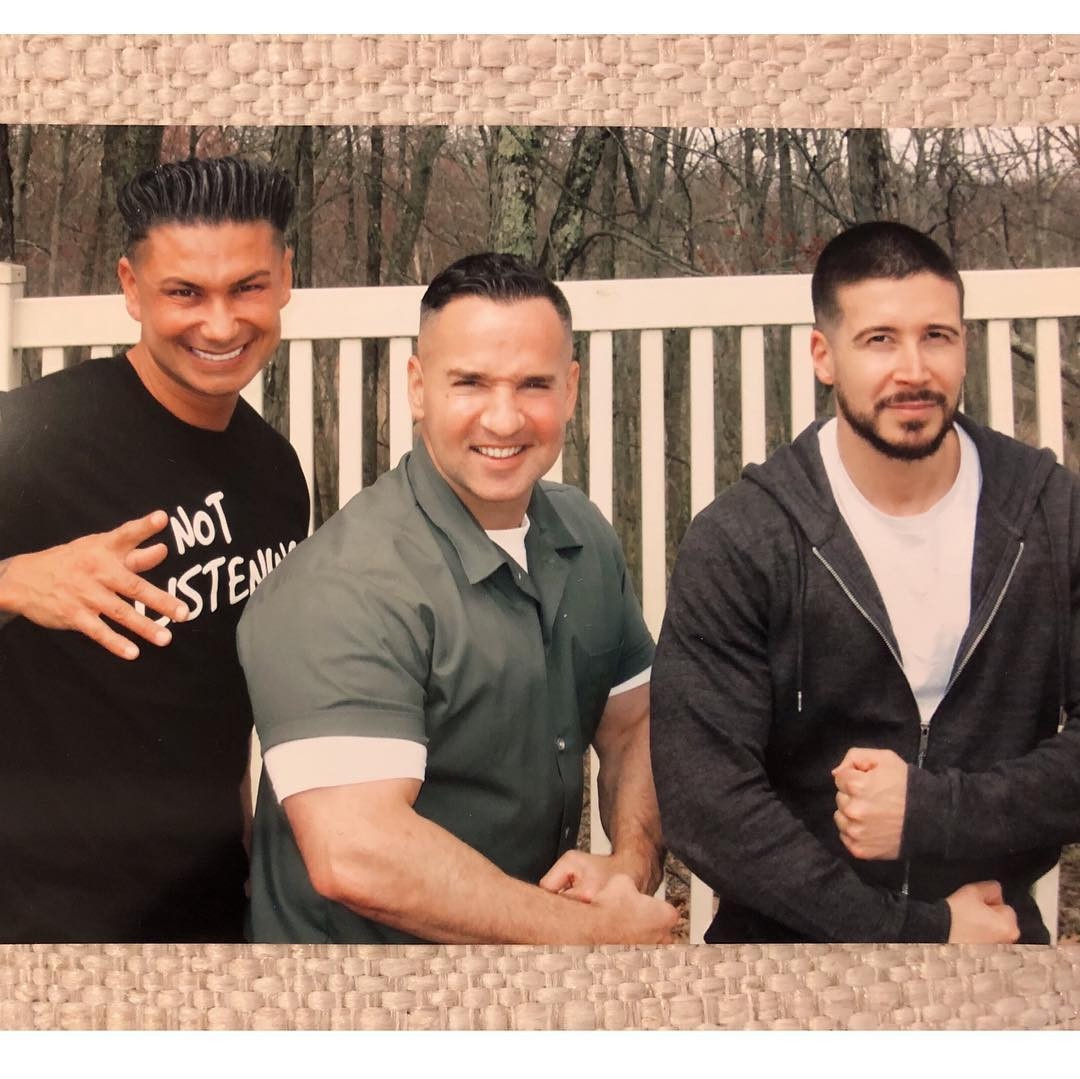 Instagram
So, here's the situation.
It's been a few months since Mike "The Situation" Sorrentino entered prison and now his fans are getting their first look of the star since he started his sentence. In pictures shared to his Instagram profile, the star is dressed in a grey jumpsuit with a white shirt underneath, while his wife Lauren Sorrentino wears a t-shirt and jeans. Even his Jersey Shore co-stars joined the joyous occasion! Vinny Guadagnino and Pauly D joined Lauren for the visit to the correctional facility in New York. 
Vinny, Pauly D and Mike all struck a macho man pose with their biceps exposed. Clearly, the MTV star is making the most of his time in prison by working out. 
Mike, or someone acting on his behalf, captioned the photo: "Tough Times Don't Last, Tough People Do."
No one is surprised to learn that the "tough guy" is thriving in the new environment. His friend, Snooki, previously told E! News that Mike is "having the time of his life."
She joked, "It's like his in a senior home, he's playing Bingo, he's helping people recover in jail."
And Vinny and Pauly D can testify to his enjoyment too. The guys, who say they talk to him every day, have previously shared that Mike has quite the entourage in the medium-security prison. The Double Shot at Love stars revealed that Sorrentino is associates with the infamous Fyre Festival creator Billy McFarland, who was was charged with wire fraud on June 30, 2017 and he was sentenced to six years in prison in October 2018. 
There's no doubt his family and friends wish he was living in the comfort of his home, but, judging by these recent photos, Mike is doing just fine.