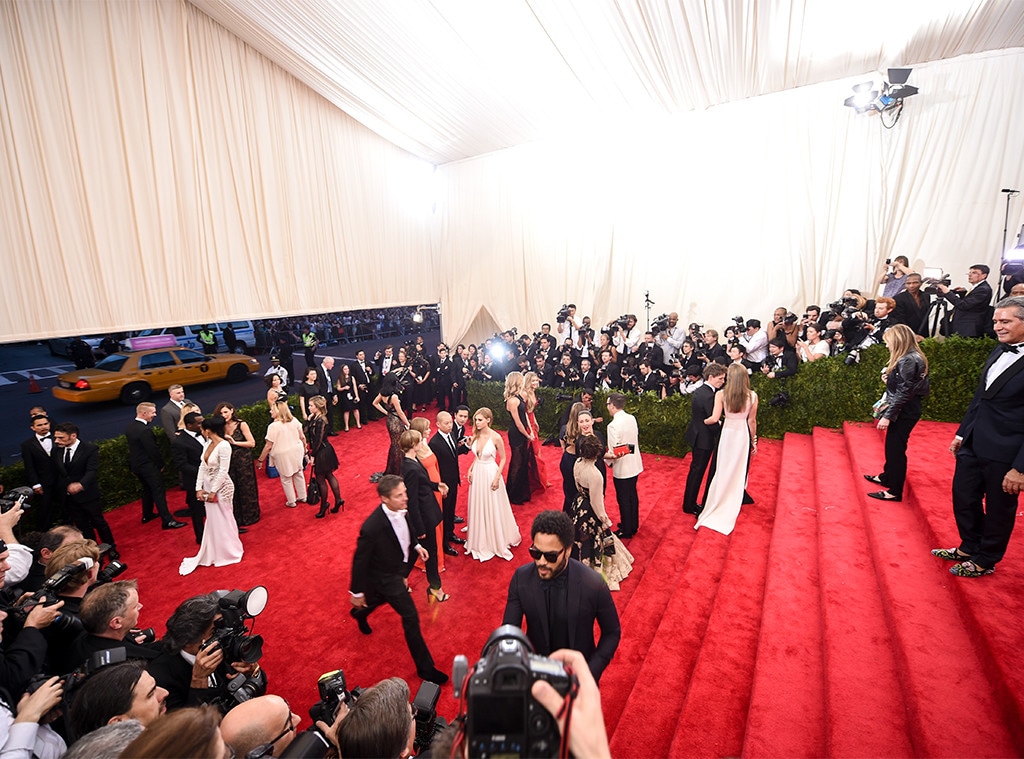 Andrew H. Walker/Getty Images for Variety
The first Monday in May is upon us—and you know what that means...
For those that don't, allow us to break it down. In Vogue Editor-in-Chief Anna Wintour's star-studded world, the first Monday marks the annual Costume Institute Gala, more commonly referred to as the Met Gala, held inside New York City's Metropolitan Museum of Art. For more than seven decades, the gala has taken place, though it was not until the early '70s that the event became a themed destination open to celebrities. 
Today, it is easily the Super Bowl of the fashion industry, with some of the biggest names in Hollywood and New York society making their way to Manhattan—if they're invited, of course—while eyes around the globe watch the red carpet happenings from their TV screens and iPhones. 
Ultimately, there is more to the pomp and circumstance than the avant-garde glamour. The gala also serves as a fundraiser for the Anna Wintour Costume Center, curated by Andrew Bolton. 
While decades of the Met Ball fosters a sense of familiarity with the recurring soirée, there are still always surprises in store every first Monday in May. After all, the stars like to keep everyone on their toes until their grand reveal. 
With two days left to go, here is what we can safely expect from the gala—and some rules that may be broken on the big night. 
Larry Busacca/Getty Images
Running the Show
For the past two decades, co-chairs and honorary chairs have served alongside Wintour. This year, those lucky few are Oscar winner Lady Gaga, tennis icon Serena Williams, singer Harry Styles and Alessandro Michele, creative director of Gucci. "Met Gala here we come," the A Star Is Born actress wrote on Instagram ahead of the weekend. "Destination 'Camp,' so excited to co-chair Anna's event."
Over-the-Top Outfits
As Gaga alluded to, the 2019 theme is "Camp: Notes on Fashion," a nod to Susan Sontag's 1964 essay, "Notes on 'Camp.'" "Indeed the essence of Camp is its love of the unnatural: of artifice and exaggeration," Sontag wrote. 
"It's nothing about nature," Wintour clarified on Today. "It's everything that's completely artificial and fake."
She acknowledged in a Vogue video the title has "created a little bit of confusion," but noted the self-expression and individuality that is encouraged with such a theme. As a result, we can expect the designs on the carpet this year to take the notion of jaw-dropping to a new level. "My guess is that we're going to see a very large amount of feathers on the red carpet," she hinted in Vogue's "Go Ask Anna."
New Famous Faces
Every year, the gala is bound to welcome a few new faces. This year, those will include Styles (in Gucci!) as well as iconic drag queen RuPaul. Some of this year's 183 committee members, which includes Bradley Cooper, Jared Leto, Katy Perry, Kerry Washington, Chadwick Boseman, Lupita Nyong'o, Lena Waithe, Jennifer Lopez, Nick Jonas and Priyanka Chopra, are also expected to come. But, attending does not come cheap. According to The Hollywood Reporter, tickets sold for $35,000 and tables for upwards of $300,000. 
David Fisher/REX/Shutterstock
Hot Wheels
According to Wintour, eyes shouldn't only be on the designs that make it onto the red carpet, but how they get there. "I know we've had some very strange requests—people arriving on unusual methods of transport," she said on Today. 
Red Carpet Change
While the carpet leading up the stairs and into the gala has been typically red, Wintour hinted that might not be the case this year. "I think you just have to think about camp," she cryptically told Jenna Bush Hager. Any guesses?
Some More Selfies? Not So Fast.
Wintour has confirmed the existence of a no selfie rule, but that hasn't stopped them from happening (cough, these unforgettable bathroom group selfies, cough.) Still, guests should exercise caution if they're trying to snap away this time around. "I think there are other processes in place now that take care of that [rule]," Wintour noted on Today. Celebs, you've been warned. 
(E! and NBC are both part of the NBCUniversal family.)