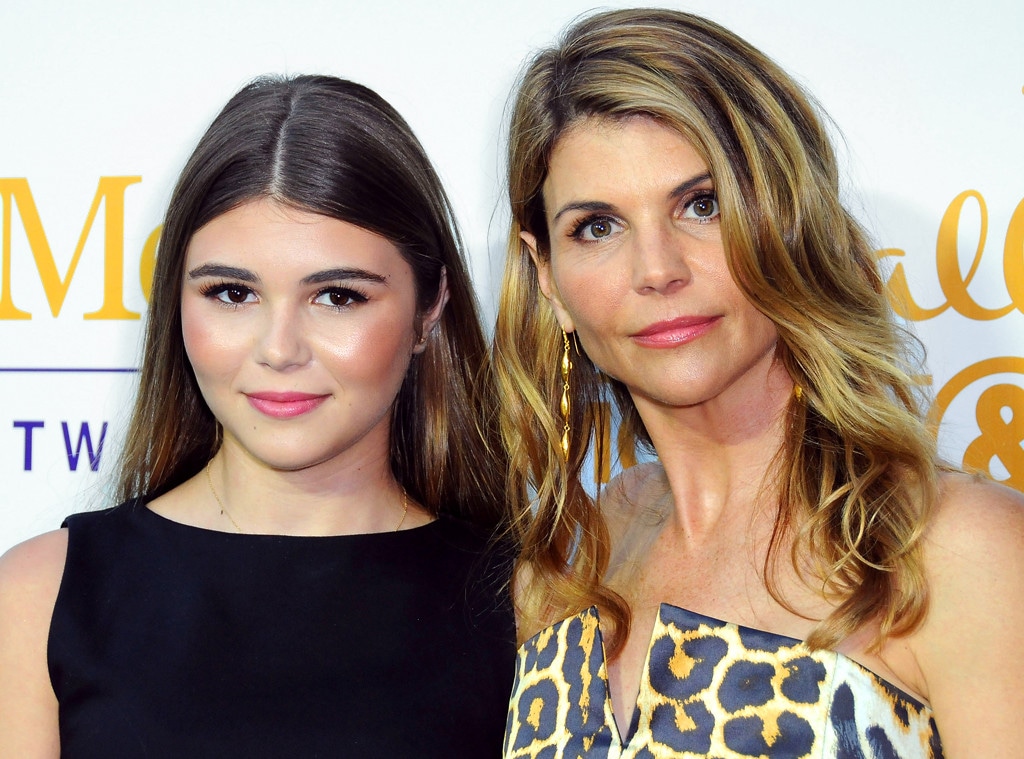 Barry King/Getty Images
Olivia Jade Giannulli is flying the nest.
The college admissions scandal continues to impact the family dynamic in the Giannulli-Loughlin household. A source tells E! News that Lori Loughlin's youngest daughter is moving out of the family's Bel Air home. "Olivia's clothes and some personal items were moved out from her parents Bel Air house this week," the source shares. "She wants more privacy."
News of her move likely comes as little surprise to Lori and husband Mossimo Giannulli, since the source says Olivia "hasn't been staying there full time for the last few months." The insider adds, "She recently made the decision to take more of her belongings."
Multiple things factored into the 19-year-old's decision to move out, with her mental health being principal among them. "Everything that's going on with her parents is very stressful for her and she needs some space. She's doesn't feel that it's healthy for her to live with her parents right now," the source explains. 
Moreover, Olivia Jade thinks this is the "best" decision she could make for her brand. Since news of her parent's involvement in the scandal emerged, the influencer's job has taken a backseat, but it appears Olivia is itching to get back to work and get some "distance from the drama." 
"She wants to focus on rebuilding her business and not deal with daily negative attention," the insider says. "This is the healthiest thing for her right now and she wants to do what's best."
Watch:
Lori Loughlin Pleads Not Guilty In College Admissions Scandal
A source previously told E! News that Lori's daughter "is furious with her parents." 
Moreover another source claimed that the scandal threw Olivia into "crisis mode." The second source shared, "Olivia is more embarrassed than anything and doesn't know how to handle all of the stress and scrutiny that has been surrounding her and her family. She feels completely lost."
However, her mother doesn't seem to feel as distraught over the charges. On April 15, she and husband Mossimo pleaded not guilty. A source told E! News, "She plans to fight this and for her girls. She can't imagine what will happen to them if she goes to jail."
Only time will tell what will happen to the Giannulli-Loughlin family.