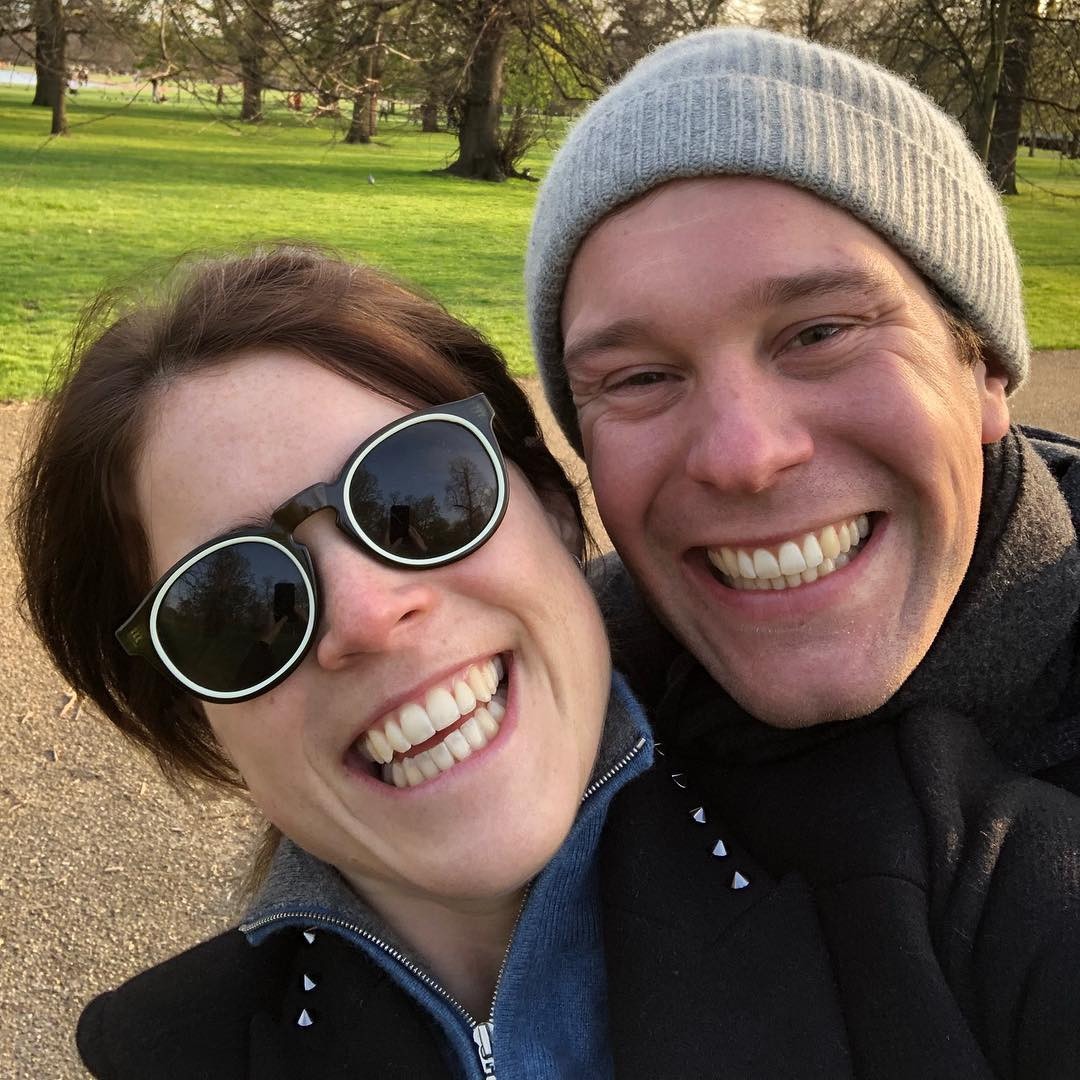 Instagram
Princess Eugenie is wishing a very happy birthday to the prince charming in her life.
Today, Jack Brooksbank is celebrating his 29th birthday and he is getting a very special shout-out from his wife. In honor of the special occasion, Princess Eugenie is sharing a candid photo of the pair that offers a truly rare glimpse into the personal life of the famous couple. The Princess captions the photo: "Happy Birthday to you, my one and only Jack. You are one of a kind and totally extraordinary. Nine birthdays and counting."
She adds, "to quote you from a few months ago 'you light up my life'."
In the adorable pic, Jack wears a grey knit beanie, while Eugenie sports a pair of trendy black and white sunnies. 
It's been nearly seven months since the Princess of York wed her husband on the grounds of Windsor and Eugenie seems to love the newlywed life. 
Watch:
Princess Eugenie's Royal Wedding: By the Numbers
It must also be noted that the Princess is an impressive worker and manages to keep up with her job at an art gallery, in addition to her role as a working royal. 
Eugenie and Jack have represented the royal family on a handful of occasions, most notably their visit to the Royal National Orthopaedic Hospital in March, which she is a patron of. "It is such an honor to be here today, I feel like my bones and my blood are a part of this building," Eugenie said in a speech to the audience at the hospital, per Hello! "I learnt on this visit today that we all share in something with this building because we care, and so to us it is very important that we are here opening this new building and that Jack, as my newly married husband on his first event has been able to come and see where I had my operation."
Happy birthday, Jack!