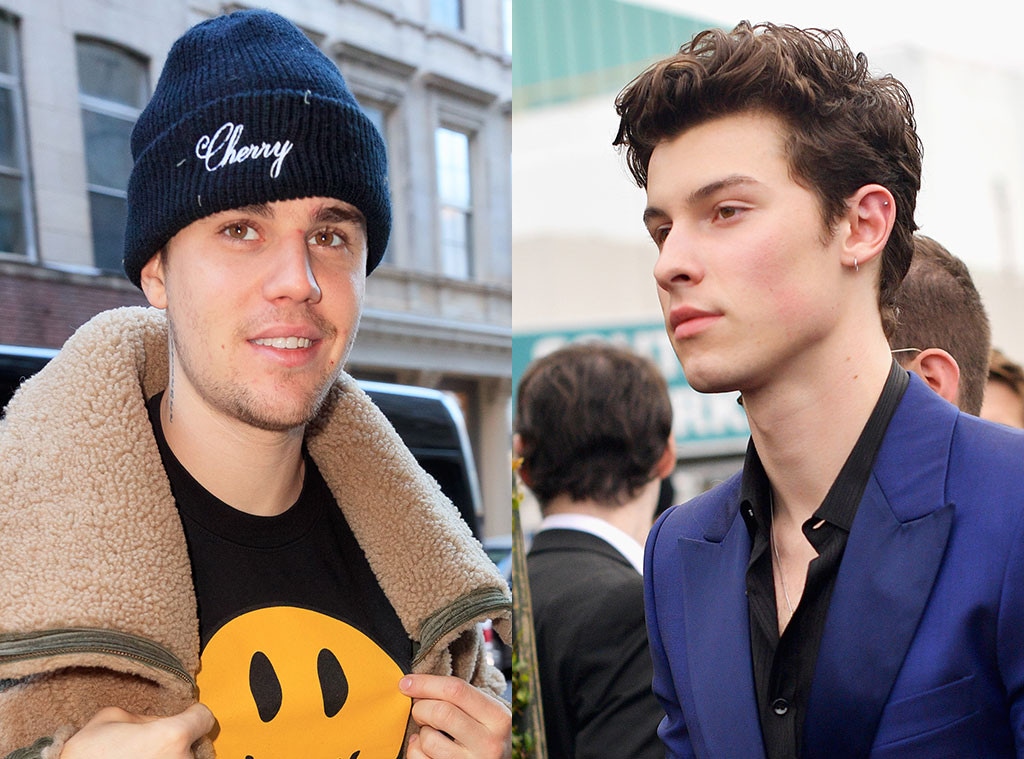 Gotham/GC Images, Getty Images
There's nothing holding Shawn Mendes back from a brawl with Justin Bieber. Well, except for his inability to actually take down his pal.
"I think I'm bigger and I weigh more," the "If I Can't Have You" singer teased this morning on the Elvis Duran Show when asked which pop star would win in a fight. "I think he has another type of level that he can click into that I don't have. I don't possess the switch that he does."
In early April, the superstars had jokingly butt heads after Mendes shared The Observer Magazine's new cover hailing him the "Prince of Pop." The news didn't go over so well with Bieber, who had earned the same title back in 2015 from Hero. 

"Hmm," he commented on Mendes' Instagram. "Gonna have to break a few more records to dethrone my title there bud (canadian voice)..but if you want we can play hockey for it but i heard your a real bender on the ice we could just drop the buckets and tilt for it."
His witty comeback scored major points with the 20-year-old. "He is so funny," Mendes raved to host Elvis Duran. "Honestly, I pretty much live to read the comments that he posts on photos because they're hilarious."
Now looking back, he regrets posting the picture altogether. "I'm not going to lie, when I got the photo from that paper, I was like, 'Should I post this? I don't want people to think I'm saying I'm the prince of pop. It's just what the headline said and the photo. There's other princes of pop, like Bieber,'" he recalled. "I was like, 'I'm just going to do it. It's not big deal.' The second I posted it I was like, 'Shouldn't have done that!'"
After all, he lists Bieber as one of his top music inspirations. "He is one of the main reasons I started doing what I do," the "Stitches" crooner raved. "Not just me, many, many other pop artists and other just artists in the industry right now."
Never say never to a Mendes-Bieber collaboration!