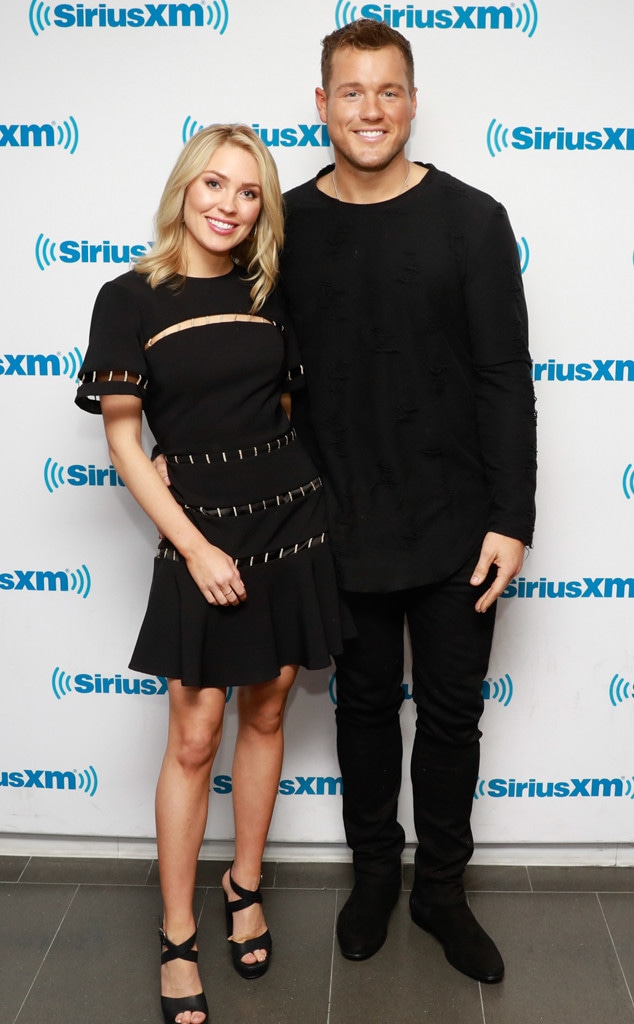 Maro Hagopian
Will fans get a special glimpse into Colton Underwood and Cassie Randolph's wedding day? The Bachelor Nation will just have to wait and see.
On Wednesday, the famous pair chatted with Jenny McCarthy on Sirius XM's The Jenny McCarthy Show, where they candidly talked about all things Bachelor, including how Cassie felt when she saw that Colton made strong connections with other women. "It was really hard," she told the 46-year-old actress about watching The Bachelor. "I was like, you guys had deep conversations... that I have to watch."
Of course, the biggest topic was their wedding and what plans they have for it. Among the questions about their big day, McCarthy asked point-blank if they would televise their wedding. While nothing is set in stone, the ABC reality TV stars didn't shut down the idea.
"I would be open to talking about it," the 24-year-old blonde beauty said.
Before the former athlete revealed his answer, he asked the Donny Loves Jenny star how she felt having "someone involved" in her and Donnie Wahlberg's wedding. "You have to be comfortable with cameras around. If you're not comfortable, then you shouldn't do it," McCarty advised. "That makes sense," Cassie responded.
While the famous pair hasn't necessarily decided if they'll televise their special day, they do have TV show ideas in mind.
"We've talked about what we're gonna do next, if it's gonna be another show," Underwood said. "We don't have enough drama in our relationship to fill a show of ourselves, but I would love to show some of the fun, cool memories that we're making together." 
In any case, The Bachelor star said they're "weighing all options."
It's worth noting the two were promoting the streaming service, Tubi, which is now airing Colton's season of Bachelor in Paradise.