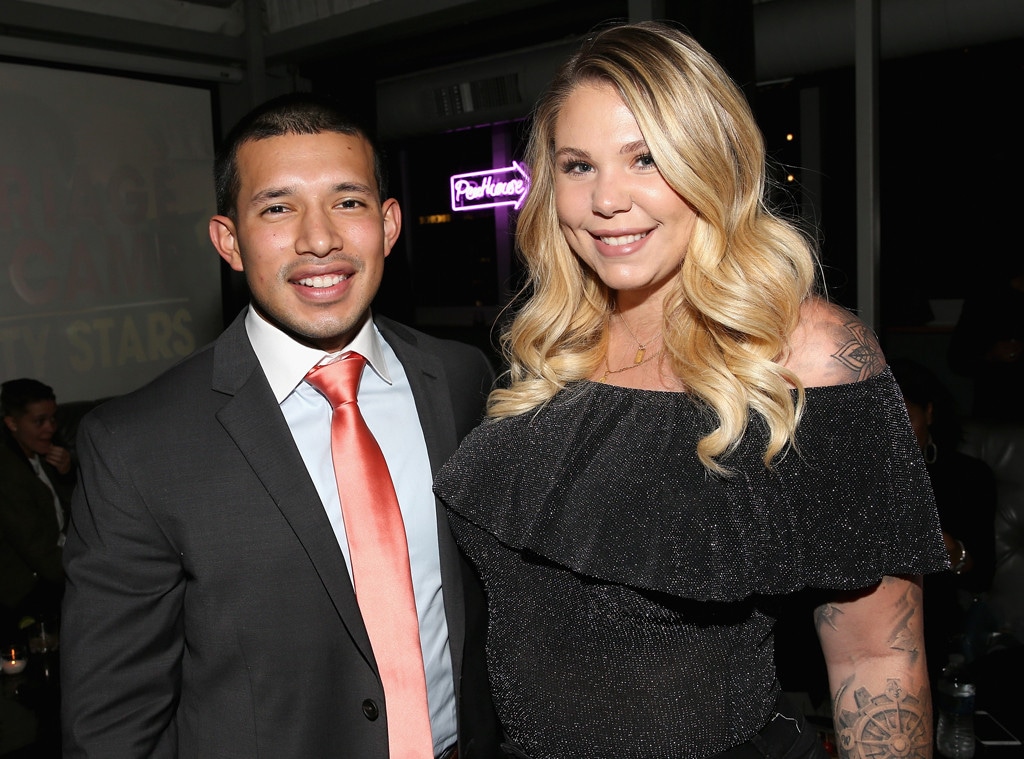 Bennett Raglin/Getty Images for WE tv
Kailyn Lowry is opening up about her divorce from Javi Marroquin.
The Teen Mom 2 star, who shares son Lincoln Marroquin with her ex, gets real about her relationship with Javi in the latest episode of her Coffee Convos podcast. As fans of the reality series may know, Kailyn and Javi tied the knot in 2012, welcoming son Lincoln in 2013. Then, two year later, Kailyn filed for divorce from Javi.
During her chat with co-host Lindsie Chrisley, Kailyn shares that she and Javi, who finalized their divorce in 2016, have a "love/hate relationship."
"We're up and down," Kailyn says. "We fight every other day, it's a real love/hate relationship...parentship."
"I've been legally divorced for three years now," Kailyn tells Lindsie. "I filed for divorce four years ago, and I didn't get legally divorced for a whole year."
The 27-year-old MTV star, who is also mom to kids Isaac and Lux, goes on to say that she felt as though Javi "lived so different" than her while they were married.
Jonathan Leibson/Getty Images for Star Magazine
"Javi had completely different habits than me," Kailyn shares. "And now that I've been married and divorced, now I don't know that I could ever live with somebody in that way."
"I don't know that I would be able to live with someone again," Kailyn continues. "I've gotten so used to being by myself. I don't know that I want to get used to someone's nasty habits. I have my own habits, let me keep mine to myself and you keep yours to yourself."
Kailyn then shares that she "hated" when she was married and Javi would "leave his s--t all over the floor."
"As soon as he walked in the door it's like he dropped what he had right there," Kailyn explains. "I don't wanna trip and die."
Find out what else the MTV star had to say about her relationship with Javi in the podcast episode above!