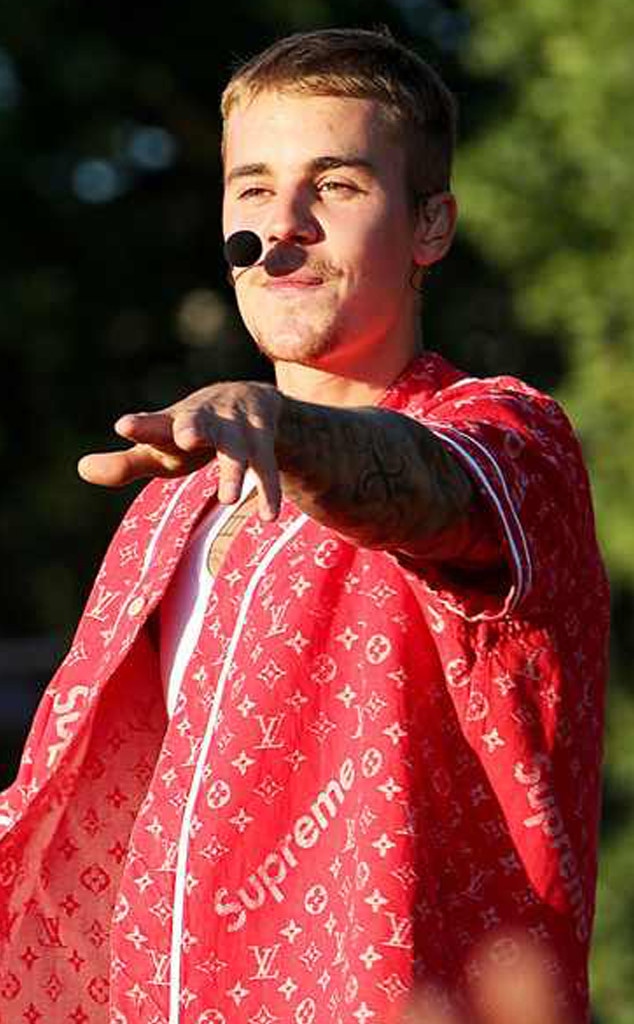 Clasos
Justin Bieber has an uplifting message for you. 
The star took to social media on Thursday with lengthy comments for his 111 million fans with his faith in mind. 
"Don't stop fighting the battle has already won.. fight for what you love and who you love don't let fear and anxiety win..god has not given us a spirit of fear but of power love and of a sound mind!" the 25-year-old star wrote online, quoting the King James Bible. 
As Bieber continued, he reflected on struggles. "I havent believed the truth about myself I haven't believed I am loved I haven't believed I am forgiven it's a hard thing for me to wrap my head around. I hang my head in shame and I wallow in sadnes [sic] about the the people who have betrayed me."
The performer continued his message with some comments on how his religious beliefs have impacted him. 
"Jesus has given me freedom and the persuit of getting to know his character is never ending. Gods character never changes he is the same yesterday now and forever. He is always good!. I won't be afraid to be vulnerable before him," Bieber wrote. 
Instagram / Justin Bieber
The star has used social media in the past to shed light on his personal life, like last month when he shared a selfie from a therapy session. "It's cool to have a healthy mind and healthy emotions," he encouraged his fans. A month earlier in March, the singer asked fans to pray for him while he was struggling. 
"Hopefully what I'm going through will resonate with you guys," he wrote on Instagram. "Been struggling a lot. Just feeling super disconnected and weird.. I always bounce back so I'm not worried just wanted to reach out and ask for your guys to pray for me. God is faithful and ur prayers really work thanks .. the most human season I've ever been in facing my stuff head on.."