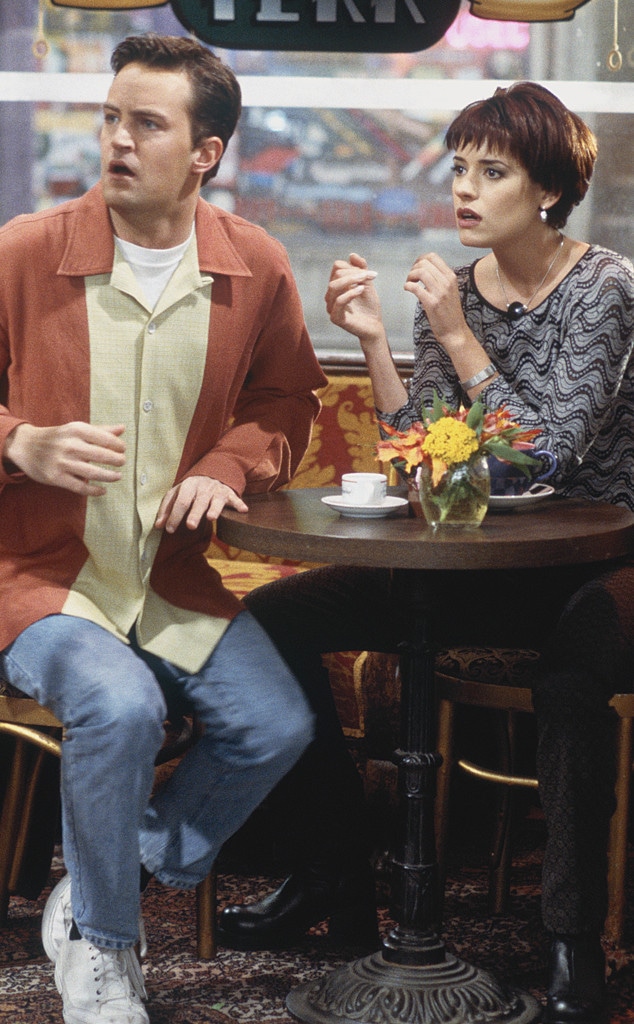 Paul Drinkwater/NBC/NBCU Photo Bank via Getty Images
Paget Brewster is just like us.
The Criminal Minds star revealed she's binge-watching Friends from the beginning and she just reached a very important part: Her arrival. Brewster played Kathy in season four of the hit comedy. The character originally dated Joey (Matt LeBlanc), but Chandler (Matthew Perry) quickly developed feelings for her. They eventually got together, but the romance was short-lived.
On her Twitter, Brewster revealed some key details about her time mixing it up with Joey, Chandler, Ross (David Schwimmer), Phoebe (Lisa Kudrow), Rachel (Jennifer Aniston) and Monica (Courteney Cox).
"It was my first real acting job. I remember so little because I was so scared! The cast was so kind to me," she tweeted.
Brewster appeared in six episodes of the series and revealed she broke quite a few rules when she wasn't shooting.
"When I was guesting on Friends, when I wasn't in a scene on shoot nights, I climbed up into the lighting catwalks above the stage and audience to watch everyone," she tweeted. "A huge insurance no no. I regret none of it."
Friends went off the air in 2004 after 10 seasons. The series is now streaming on Netflix and remains as popular as ever. Netflix reportedly shelled out $100 million to keep the streaming rights.
"It's a comfort-food show," series co-creator Marta Kauffman told Rolling Stone about the ongoing popularity. "These are trying times, and certain people want the comfort food rather than the difficult, mean-spirited kind of show. It's warm, it's cozy, [the characters] love each other. What's not to love about that?"
However, despite the ongoing popularity, fans shouldn't expect a revival. Why?
"There are several reasons. One, the show is about a time in your life when your friends are your family. It's not that time anymore. All we'd be doing is putting those six actors back together, but the heart of the show would be gone," Kauffman said. "Two, I don't know what good it does us. The show is doing just fine, people love it. [A reunion] could only disappoint. 'The One Where Everyone's Disappointed.'"