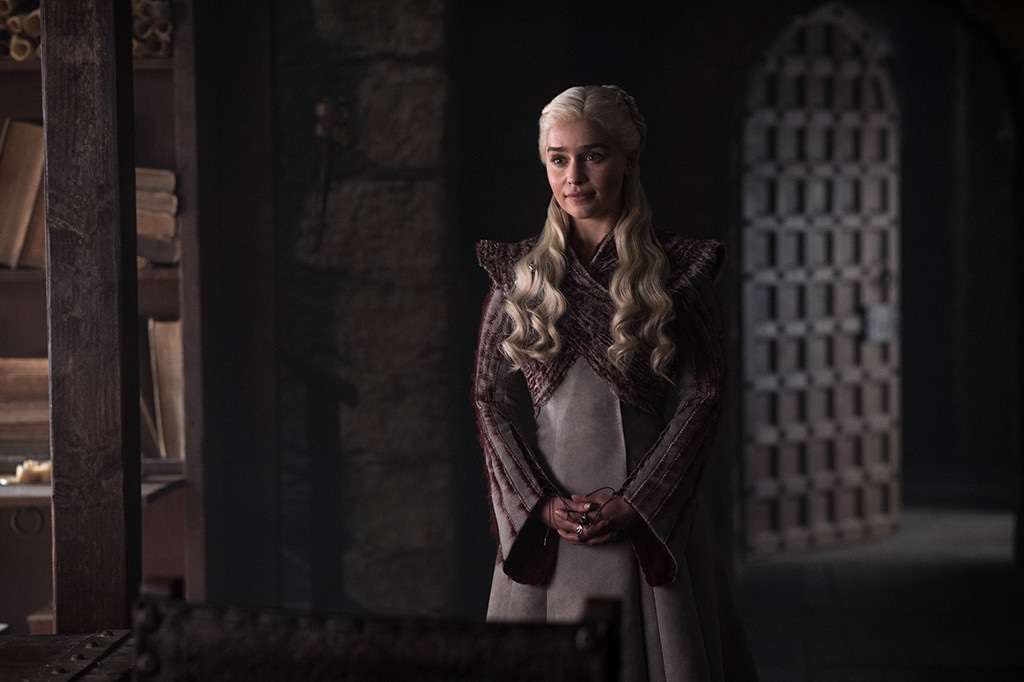 HBO
It took 55 night shoots to complete the Battle of Winterfell in Game of Thrones' "The Long Night," and when Emilia Clarke finally watched the completed project, she was emotional, to say the least.
"That was the bit where I was shaking and crying," Clarke told Jimmy Kimmel about actually watching the episode.
"It was nuts. I mean, being in—what you saw was really what it was like shooting it," Clarke said on Jimmy Kimmel Live. "You saw blood and mud and angry, screaming people. And then backstage there was blood and mud—and asleep people."
Clarke said she was surprised nobody paid the ultimate price. "It was amazing we didn't actually kill anyone," she said. "It was extraordinary."
But Clarke wasn't in the thick of all the action, at times she was in her warehouse, riding the green buck, which become her dragons on screen. Her costar Kit Harington got in on the dragon action too, but for him, riding the green buck was difficult. As Harington previously said, at one point during a dragon ride he feared for his life after his testicles got stuck in the contraption. "He looked really pained," Clarke said.
And if you thought episode three was huge, just wait. "Episode five is bigger," Clarke said. "Episode five is [exhales]—I mean, four and five and six, they're all insane, but like…Find the biggest TV you can."
Game of Thrones turned into a family affair for Clarke, her brother is a camera operator and was involved in the "The Long Night" shoot. However, he's not there for her sex scenes with Harington.
"There are some days where he's like oh, I'll swing by…and I'm like no, it's good! I'm good. You can stay there," Clarke said, noting he would definitely be more uncomfortable than she would if he was there.
Game of Thrones airs Sundays, 9 p.m. on HBO.