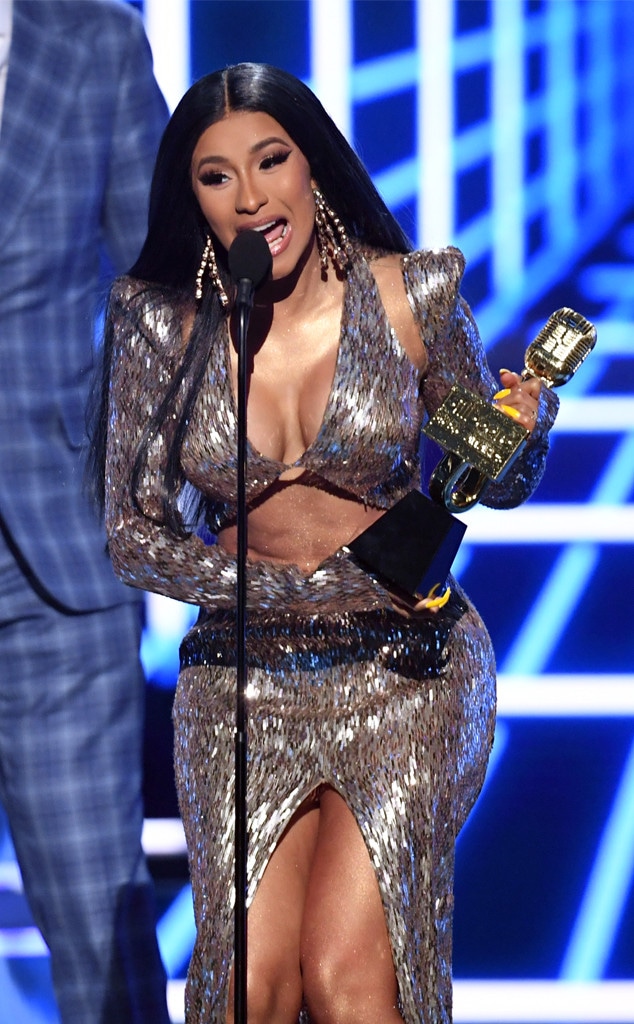 Kevin Winter/Getty Images
Cardi B is here to slay, okurrr?
The rapper is taking home the award for Best Rap Song at the 2019 Billboard Music Awards for her song, "I Like It" with J. Balvin and Bad Bunny, and she is savoring every last moment of the experience.
In her hilarious speech, the artist starts by thanking her fans for their love and support, which has earned her so many awards. However, she almost gets her speech cut short by the roar of applause coming from the audience. "Wait a minute. Let me finish my speech, goddamn it," she practically yells. 
She continues, "I know y'all love me. If you got a favorite artist, support them. Stream their music. Listen to their music. Tell a friend to tell a friend about their music to get them on the chart, an upcoming artist or artists that's already out there. Support their music. Be the biggest fan that you can be."

She doesn't just ask for support in the music industry though. The star is letting her fans know that her fashion line has an upcoming release. "And my fashionable collection is coming real soon. I'm going to have you looking good. You heard?" Cardi shares. 
If her collection is as glamorous and over-the-top as her red carpet look, then fans will be more than pleased. She and husband Offset really had heads turning in their risqué ensembles, but it also could've been the fact that they played a game of tonsil-hockey for everyone to see. 
Either way, congratulations to Cardi!