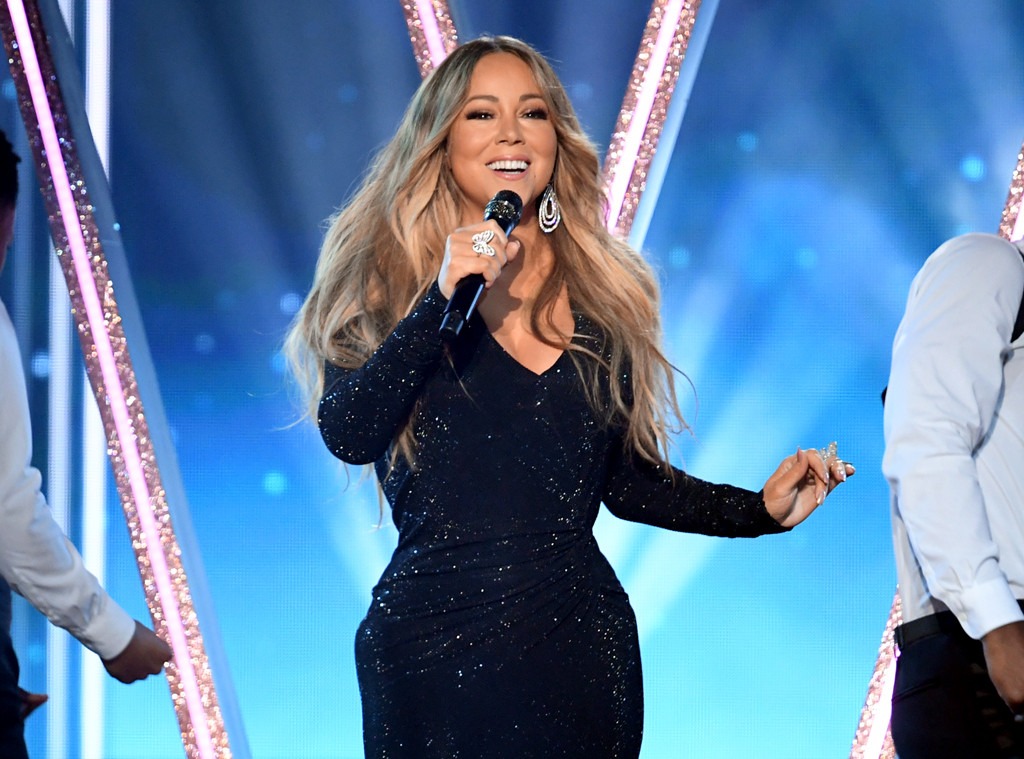 Kevin Winter/Getty Images for dcp
Bow down to the only and only Mariah Carey!
During the 2019 Billboard Music Awards, Jennifer Hudson had the privilege of introducing the Billboard Icon Award to the music superstar.
"She's a trailblazing hit maker, an instantly recognizable voice and she is truly one of a kind," Jennifer shared with the crowd inside the MGM Grand Garden Arena. "As the decades go by, one thing remains the same. Mariah remains on the top. Mariah Carey is, simply put, an icon."
Audience members were then treated to a video featuring Mariah's best moments as a performer, songwriter and producer.
Soon after, the woman herself was able to take to the stage and perform a medley of hits.
With her twins Monroe and Morrocan watching from the audience, the proud mom belted out her biggest hits including "Always Be My Baby," "Hero" and "We Belong Together." And yes, fans were treated to "Emotions" that had Taylor Swift dancing in her seat.
But perhaps the best moment was when Mariah accepted her award and expressed gratitude for the fans who embraced her.
Giphy/Billboard Music Awards
"The truth is I've dedicated my life to my music, my saving grace and to my fans who are unlike any other entity that I've ever known. They've lifted me out of the depths of hell and brought me back with their devotion and love," Mariah shared. "I want to thank all the people who have been with me on this journey. Through the highs and lows, through the struggles, through your struggles and mine."
She continued, "And to anybody who doesn't allow themselves to be broken and keeps getting up and keeps holding on and keeps standing tall, keeps on believing and keeps rising, I celebrate you tonight. And to anyone who has ever told me that a song I wrote helped save your life, I thank you because you saved mine and I'll be eternally grateful for that. I love you. Thank you so much."
The speech wouldn't be complete without a special shoutout to her twins who just turned eight.
"Oh, my gosh. I saw a couple of people in the audience. Hi Roc and Roe," she shared. "My babies are right there. It's their birthday. Can y'all say happy birthday?"
Happy birthday kids. You have one iconic mama!