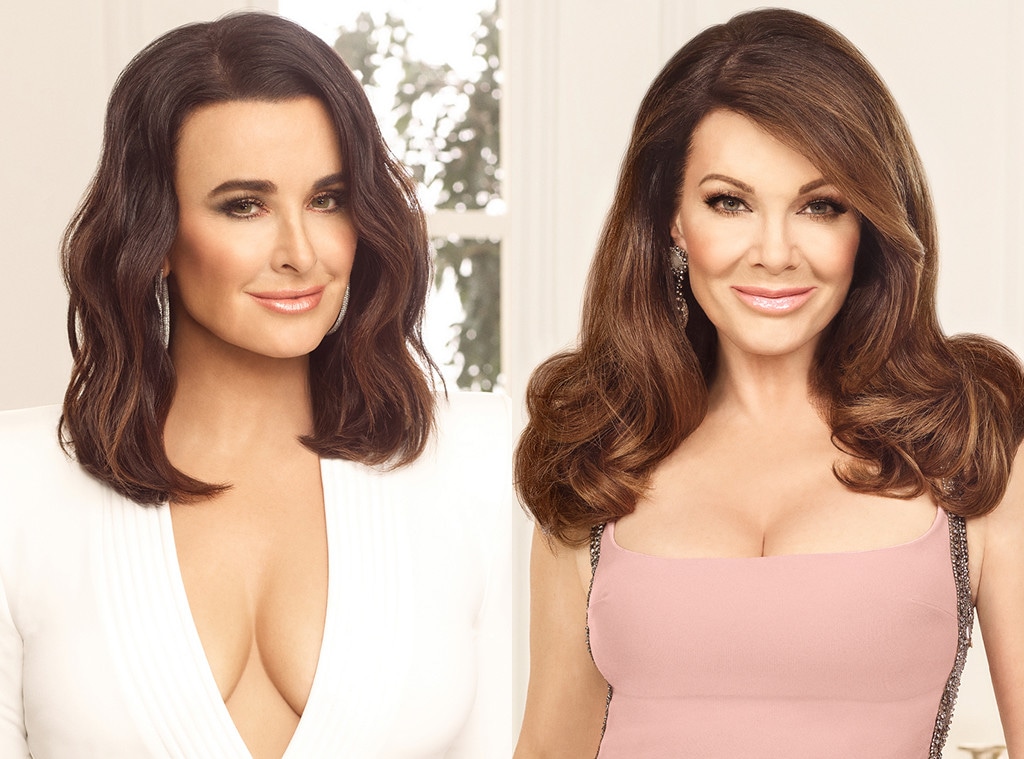 Bravo
Kyle Richards is opening up about her relationship with Lisa Vanderpump.
The Real Housewives of Beverly Hills co-stars have had many highs and lows in their friendship over the years. Most recently, #PuppyGate has put a real strain on their relationship. But have they been able to repair their friendship since filming this season of the Bravo series?
On the new episode of E!'s Just the Sip, Kyle talks to host Justin Sylvester about her fight with Lisa and reveals where their friendship stands today. During their conversation, Justin points out that Kyle and Lisa were real friends off camera. So, after their fight and #GoodbyeKyle, did Kyle reach out to Lisa off camera?
"Yes, because her birthday was like two or three days later," Kyle says. "So, I sent her a text saying, 'I'm sorry that all this happened and I hope you have a beautiful birthday...'"
Kyle goes on to share that she didn't get a response from Lisa after sending that text.
She later reached out to Lisa regarding Camille Grammer's shower in September.
"And again, crickets," Kyle says. "But both of them were delivered, because it said delivered. Now, I have been blocked and it doesn't say delivered, because I reached out to her again recently to congratulate her on the opening of Vanderpump Lounge in Las Vegas. That one didn't say delivered so now I know that I have since been blocked. Before she was just saying I was blocked but I actually wasn't."
"Why do you think this fight went so far with her?" Justin asks Kyle on the episode.
"Well, she said in an interview recently that I 'humiliated' her," Kyle shares. "And, Lisa is a very prideful person, and my intention was not to humiliate her. I think she felt humiliated, but my intention was to be honest and tell her what happened on camera, so that she wasn't shocked in six months when she saw the show."
Take a look at the video above to see what else Kyle had to say about Lisa, Real Housewives and more on Just the Sip!
(E! and Bravo are both part of the NBCUniversal family.)