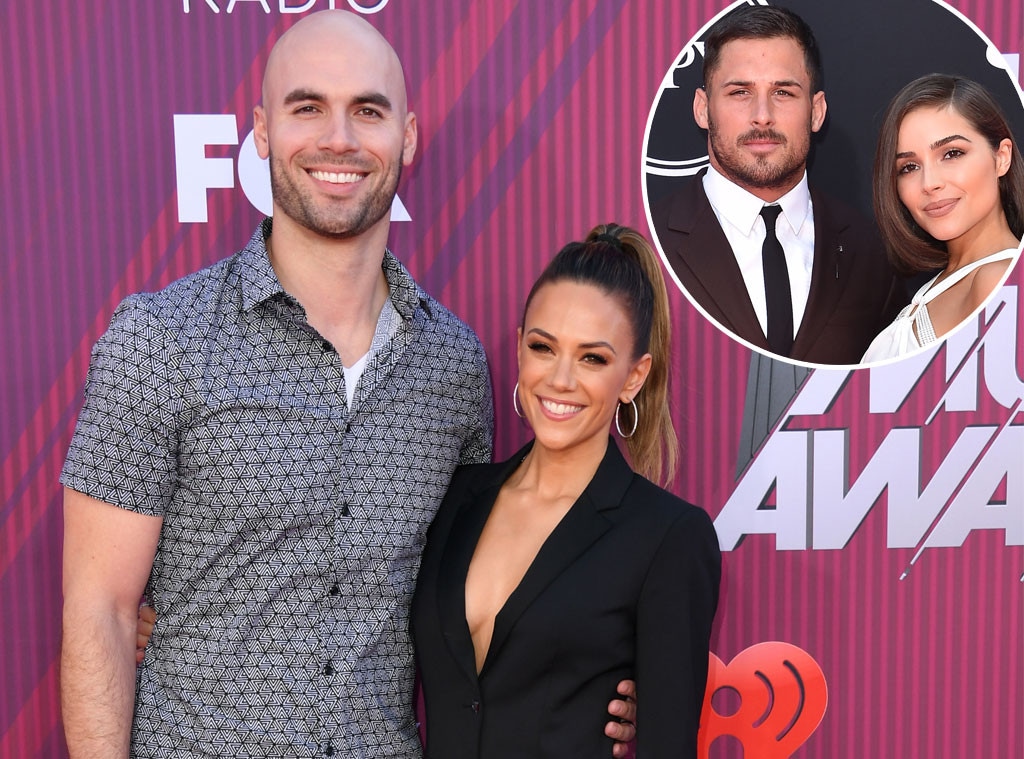 Jon Kopaloff/FilmMagic; Axelle/Bauer-Griffin/FilmMagic
Pop culture fans, you are not alone: Jana Kramer and Mike Caussin are still not over Danny Amendola's Instagram rant either.
Earlier this month, the NFL player took to social media where he slammed ex-girlfriend Olivia Culpo.
"I believe there should be a boundary btw private life and social media. Olivia believes in fishbowl lifestyle," Danny explained in his since-deleted post. "Olivia chooses and wants to be noticed on the Internet and in Hollywood to make money. Which was hard for to understand but quickly had to learn."
The topic of posting your significant other on social media sparked a conversation on iHeartRadio's latest Whine Down With Jana Kramer podcast where both Jana and her husband sounded off.
"He said what he said. He was either drunk or just angry and typed away. And here's the deal: I don't understand. They've been on and off for a couple of years or whatever it is. I don't know their whole history but Olivia Culpo has clearly been a climber," Mike shared. "Look at her dating history. She's dated Tim Tebow. She's dated Ryan Lochte. She dated Nick Jonas. She dated Danny. Now she's talking to Zedd."
Paul A. Hebert for iHeartRadio
"Are you saying she's famous for dating celebrities?" Jana asked. Mike added, "What else has she done?"
Olivia, who earned the title of Miss Universe in 2012, has stayed quiet in regards to her ex's social media rant.
And while Danny makes it clear from his perspective that Olivia wanted to live her romantic life in the public eye, Jana admitted they don't know the whole story until the other party speaks.
"Who knows because we don't have her side of the story, but I can see why you think she's a social climber," Jana explained.  
Mike also made it clear that these social media problems aren't just reserved for famous pairings. Ordinary couples can face similar discussions.
"I will say any relationship—whether it's a public one like this or even a private one where they aren't celebrities—there's some people that are like, 'Why aren't you posting about me? Why aren't you posting a picture on Facebook or social media?'" Mike mentioned. "Regardless of celebrity or not, I've experienced and seen people like that where they want to be part of your life more or post more."