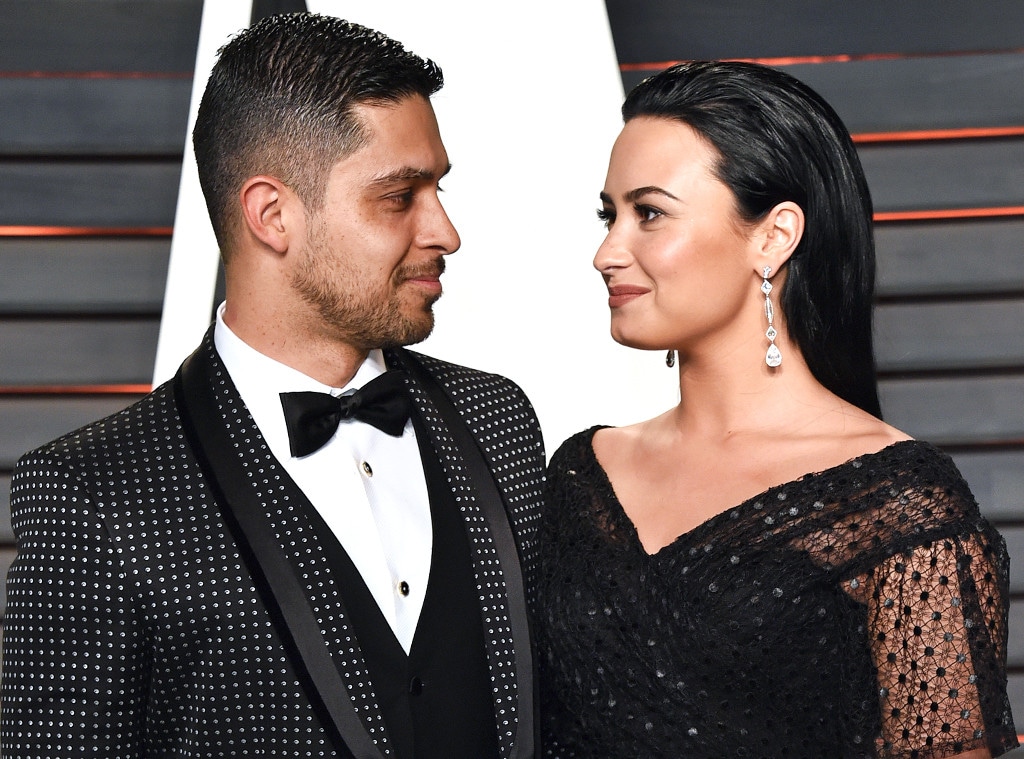 John Shearer/Getty Images
Well look who decided to join this conversation.
Over the weekend, Wilmer Valderrama surprised his social media followers by going live on Instagram. But while chatting with his fans, the actor was joined by his ex-girlfriend Demi Lovato.
"You look awesome, girl!" he shared during the brief conversation that circulated online. Demi replied, "Thank you! So do you!"
During the conversation, the pair broke out into a quick rendition of Baha Men's hit song "Who Let the Dogs Out" before Wilmer expressed hopes of seeing Demi again soon.
"I'm done with work on Wednesday so holla at your boy," the NCIS star shared. "See you, angel. Love you!"
When Demi left the joint Instagram Live, Wilmer joked about the singer being such a "nice" fan.
Watch:
How Wilmer Valderrama Has Stood By Demi Lovato
"I love talking to the fans like her you know what?" he explained. "What a sweet fan she is."
Lovatics know all too well that Demi and Wilmer have a long history together. After meeting in 2010, the pair dated on and off for six years before announcing their split.
They would ultimately remain friends with Wilmer supporting the singer during her recent rehab stay.
A source previously shared with E! News that the actor had checked in on Demi several times. Our insider added that Wilmer had shown a lot of support in the past months, whether it be through a text message or a trip to visit.
Fast forward to today where Demi is enjoying spring with a hair makeover and a healthy lifestyle.
"Trained with the incredibly talented @1chrislight and @briantcity today.." she recently wrote on Instagram. "This is post-shower and pre-road trip so I'm not in my gi but we'll get a proper BJJ pic next time. thanks guys for training today.. was so much fun.."