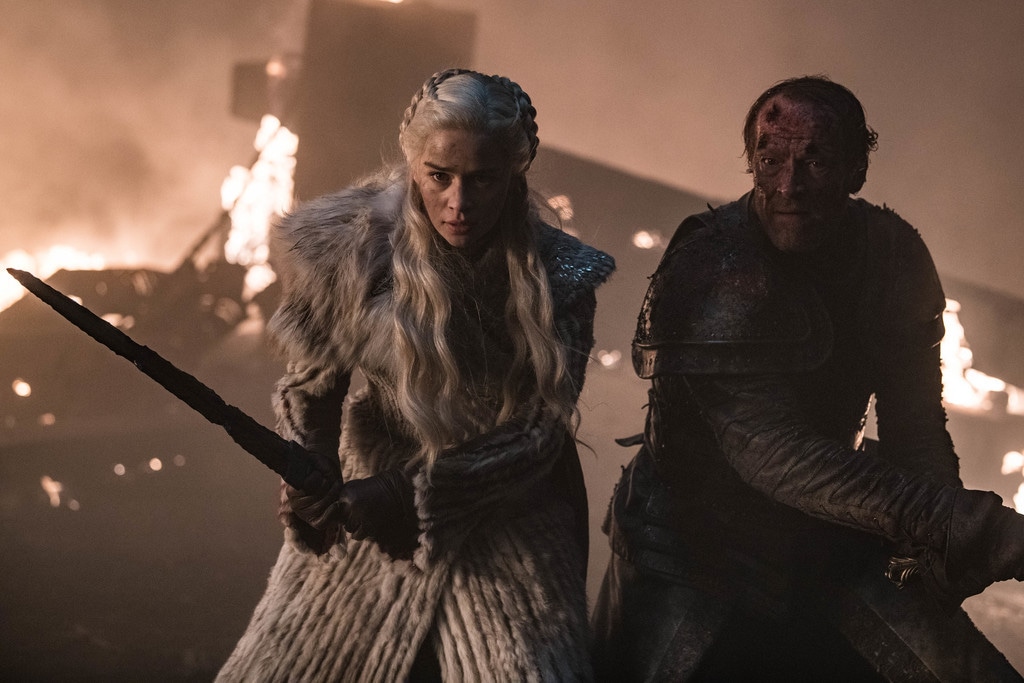 HBO
Weep not for the memories…
Game of Thrones said farewell to many fan-favorite characters in the third episode of season eight, "The Long Night," and naturally the social media tributes are pouring in.
Warning, spoilers follow!
In the battle against the Night King at Winterfell, many courageous characters ended up kicking the bucket before Arya Stark (Maisie Williams) could deliver the final blow to the zombie lord. Alife Allen's Theon Greyjoy lost his life after being forgiven by Bran Stark (Isaac Hempstead Wright) for his betrayal.
Allen posted his own tributes to Theon, as did Sophie Turner.
On Allen's post, which you can see below, Gwendoline Christie wrote, "I love you," and Pilou Asbæk said, "Alfie...wow...An incredible character you have created. I have loved every minute of Theon's storyline, because of your beautiful work. From the bottom of my heart THANKS. It's a been a true pleasure and I'm proud to call you my friend!"
Emilia Clarke also took to her Instagram to pay tribute to one of the fallen: Jorah Mormont (Iain Glen), the trusted adviser to Daenerys Targaryen.
"YOURE SIMPLY THE BEST, BETTER THAN ALL THE REST, BETTER THAN ANYONE, ANYONE IVE EVER MET.....," she wrote with a crying emoji. Clarke included these hashtags as well: "#serjorahforlyfe#thronesthrowsapunchandahalf @hbo@gameofthrones #heartbreakhotel#bestthingiveverseenonscreenEVER."
Game of Thrones airs Sundays, 9 p.m. on HBO.