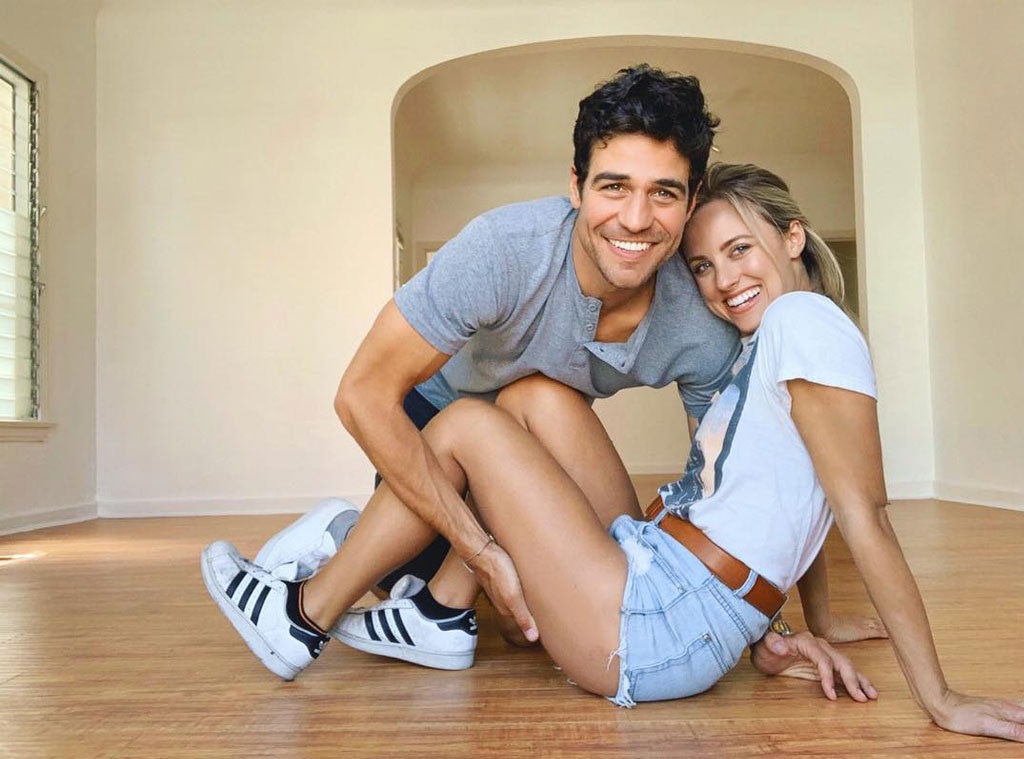 Instagram
Cute couple moment in aisle three!
Bachelor in Paradise couple Joe Amabile—colloquially known as Grocery Store Joe—and Kendall Long took a big step in their relationship this weekend. Both Kendall and Joe shared on Instagram that they have moved into a new apartment together in West Hollywood, Calif. Are they neighbors with Colton Underwood who also happens to live in the area?
On Friday, the former Dancing With the Stars competitor posted a photo of himself sipping a cold beer with some delicious looking flatbread in front of him at a local restaurant. "Our new neighbor #wemoved," he captioned it.
Later that day, Joe uploaded a sweet photo of them posing together on the floor in one of the rooms of their new apartment. "We finally got a place together!!" he wrote. "Now we should probably buy some furniture."
Kendall posted similar pictures on her social media pages of their big moving day.
She captioned the series of photos, "Just signed the lease to our new place in West Hollywood and couldn't be more excited to start building a lil life together with this cutie."
On Saturday, both Bachelor Nation alums added videos to their Instagram Story that today was "moving day," although they had yet to put a lot of the "moving" in "moving day."
They took a "much-needed breakfast break" despite not having packed many boxes. Sustenance is important! 
Although Grocery Store Joe and Kendall have taken the big leap to moving in together, it still may be a bit before we see a ring on Kendall's finger. 
She told E! News in January that an engagement will "definitely, possibly happen" but that "there's just so much going on."
There's a chance that the Bachelor in Paradise couple, who left viewers anguished throughout the season because there was so much will-they-or-won't-they, could move to the Windy City down the line. 
"We want to try it out [in Los Angeles] and then maybe go to Chicago but as of now, my family's here and work's here. It just seems to make the most sense," she explained.
Check out the gallery below to see the relationship status of your favorite Bachelor Nation couples.
Congrats on the big move, Joe and Kendall!