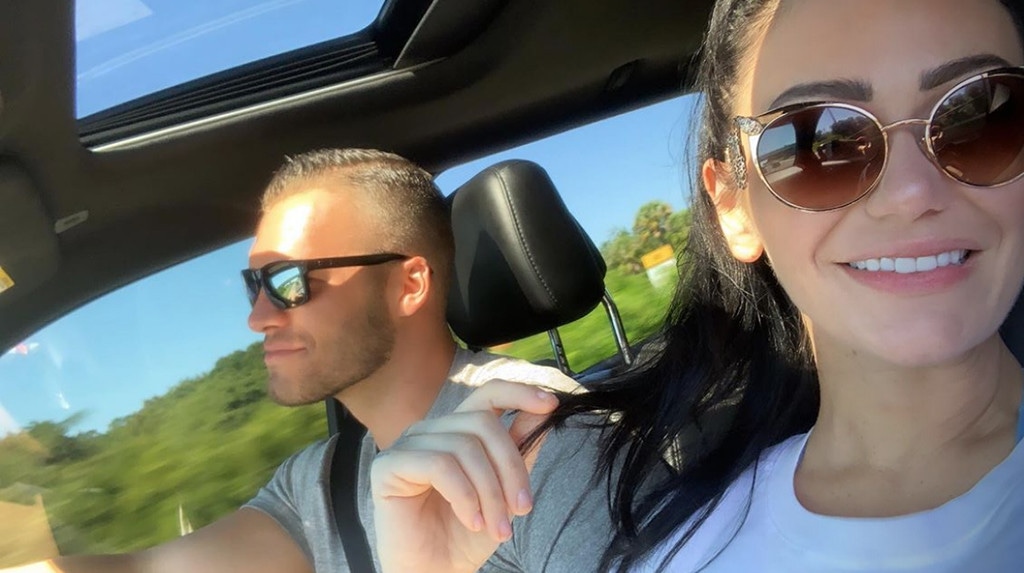 Instagram / JWoww
Jenni "JWoww" Farley and her new man are Instagram official!
The 34-year-old Jersey Shore star posted on her Instagram Story on Saturday the first official photo of her and Zack Clayton Carpinello. In the pic, a selfie, he is driving the two in a car. Both are smiling.
The two headed to Universal Studios in Orlando, Florida to visit The Wizarding World of Harry Potter. JWoww also shared a video of the two laughing together, with his arm around her, and one of them walking into the theme park. She later posted a photo of them inside.
"Best day ever @universalorlando," she wrote on her regular feed. "I've been waiting 11 years to come back here and I've been dying to go to The Wizarding World of Harry Potter. I can't wait to come back with my kids when they're big enough #readyforuniversal."
"I got surprised last night that we were coming here," she said on her Instagram Story. "I'm dying. Straight dying. I am my 12-year-old self right now."
JWoww's friends and fellow Jersey Shore stars were pumped to see the mom of two having the time of her life at Harry Potter World. Snooki commented heart emojis a number of times and Mike "The Situation" Sorrentino's wife Lauren Sorrentino did the same.
While JWoww enjoyed her date with Carpinello, her ex Roger Mathews took their two kids on a trip to the...Jersey Shore.
Watch:
Roger Mathews Breaks Down Over Ex JWoww's Restraining Order
Despite months of drama between him and JWoww, Mathews has said he is "extremely happy" for her  over her new relationship.