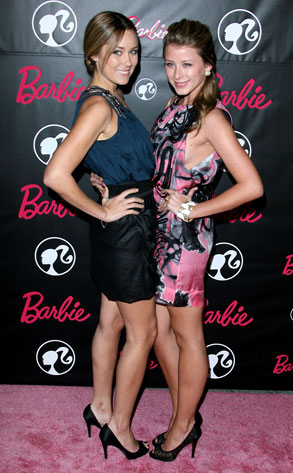 Jen Lowery/Startraksphoto.com
Lauren Conrad is done with reality television...for now, at least.
"Reality TV, as in a show like The Hills? I don't think I could do it," Lauren confessed at Barbie's 50th birthday bash in Malibu. "Never say never, but at this point I think I'm ready to step away and do my own thing."
She just finished filming last week, but said she's been as busy as ever since cameras stopped rolling.
So what will she miss least about doing the hit MTV show...and will her roomie Lo Bosworth be leaving the show, too?
While L.C. says she'll miss the crew she worked with, she won't miss the constant camera presence.
"I get a little bit more privacy back and be able to make mistakes and not have to deal with the repercussions of my decisions [on-camera]," she said. "I'm going to keep a few things to myself."
Like her relationship with boyfriend Kyle Howard?
"You're making me blush! He's very sweet," she answered, when asked about her favorite thing regarding her actor beau. "He's a good guy."
Lo said she'll still be a part of The Hills, but they won't be filming in the new Westwood apartment they just moved to.
"We don't want Star Tours to come by anymore!" Lo explained of the decision.
And, at least for last night, L.C. and Lo seemed to enjoy not having cameras on them as they took shots and sipped white wine at the party.