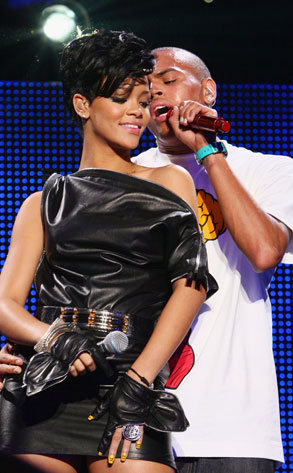 Theo Wargo/Getty Images
No one can say for sure whether Chris Brown and Rihanna are on the same page, but Brown apparently wants them to be on the same track.
The seemingly reconciled duo have been working on a duet that Brown is hoping to include on his new album, due out later this year, a studio source tells E! News. "They've been working on it together," the insider says.
We have also learned that award-winning record producer Polow Da Don, who has worked with Brown in the past, has been holed up with them at a Santa Monica recording studio for the past several days.
Count Will Smith, Fergie, Ciara, Usher and Ludacris among the artists Polow, who also penned the Pussycat Dolls' hit single "Buttons," has collaborated.