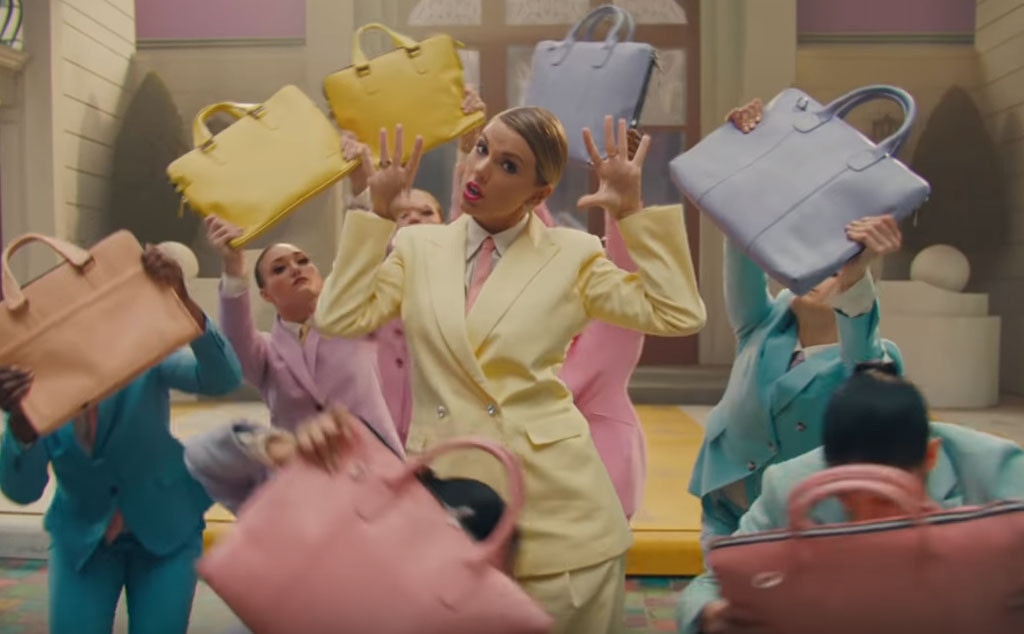 YouTube/Vevo
Not even in our wildest dreams were we ready for this.
After weeks of teasing a big announcement, Taylor Swift not only gifted fans with her new single "ME!" but also an epic music video to go along with the instant hit, which dropped Friday at midnight. The track, featuring Panic! At the Disco's Brendon Urie, is a self-love anthem that will have you dancing for days.
Earlier in the week, Swift surprised nearly 400 fans in Nashville at a butterfly mural she secretly had painted by artist Kelsey Montague.
"OK so we've commissioned this butterfly mural to be painted on a wall in Nashville and put clues about the song and the new music in the mural," she revealed on her Instagram Stories. "So I'm going to go show up. The butterfly mural is painted by Kelsey Montague who painted one of my favorite murals in New York. And, uh, let's go see what happens."
The 10-time Grammy winner first began hinting at new music on April 13 when she shared a countdown clock on her website and social channels, letting Swifties know something major was coming on April 26.
"I make countdowns for things I'm excited about," the 29-year-old wrote in her "30 Things I Learned Before Turning 30" essay for Elle. "When I've gone through dark, low times, I've always found a tiny bit of relief and hope in getting a countdown app (they're free) and adding things I'm looking forward to."
"Even if they're not big holidays or anything, it's good to look toward the future," she added. "Sometimes we can get overwhelmed in the now, and it's good to get some perspective that life will always go on, to better things."
Swift's bright clues and pastel mural—filled with rainbows, cats and flowers—prove she is definitely shaking off her past. After all, while promoting her 2017 album Reputation, she relied heavily on images of vengeful snakes.
Yes, the old Taylor is certainly dead.
In honor of Swift's new era, we're taking a closer look at her new music video, which she co-directed with Dave Meyers. While this may seem like a fun, innocent video, us Swifties know that the singer likes to hide messages in her visuals. So, let's take a look at all of the symbolism in the "ME!" video!