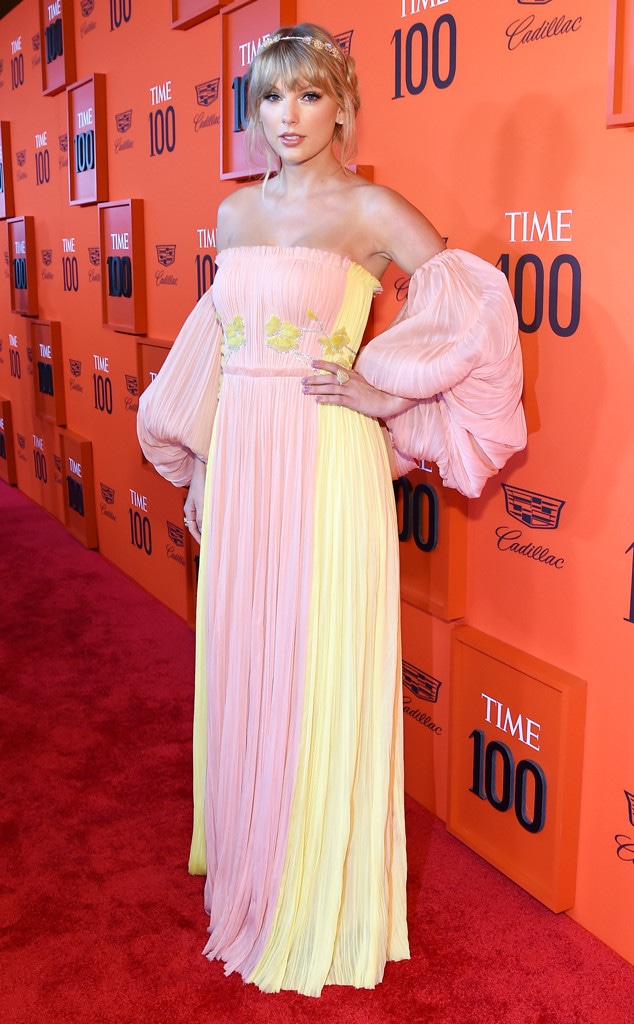 Larry Busacca/Getty Images for TIME
Never underestimate the power of a four-legged friend.
It's no secret that Taylor Swift has a deep love for her two cats Olivia and Meredith. So perhaps it should come as no surprise that the "Blank Space" singer mentioned her furry friends in a new video for Time.   
"No. 1 for me, most influential factor in my life is cats. I have cats. I'm obsessed with them. They're just a real joy to live with," she explained in a new video for the publication. "I love my cats so much that when a role came up in a movie called Cats I just thought that I had to do this. This is my calling in life to do this for the ladies."
Back in July 2018, E! News confirmed the Grammy winner would be joining James Corden, Jennifer Hudson and more in an upcoming film adaption of the classic Broadway musical.
And for those who just don't see the appeal of cats, Taylor is here to explain.
"Cats are just really cool. They're really great. They're very dignified. They're independent," she shared. "They're very capable of dealing with their own life and if you fit into that on that day, they'll make some time for you maybe."
Taylor added, "I just really respect it."
In the video above, the 29-year-old also shared how much Tumblr posts from her fans have influenced her life. In addition, Paul McCartney has made quite the impression on the music superstar.
"He's created unparalleled art and probably been faced with more pressure than most people and he's always been known to be kind to people, respectful and also really selfless as a performer," she explained.
Earlier this week, Taylor stepped out in New York City to attend the Time 100 gala, which is a celebration of the magazine's 100 Most Influential People issue.
And tomorrow, the singer is rumored to be dropping a major announcement that could involve new music.
Whatever the announcement is, we're sure it will be purrrfect for Swifties.