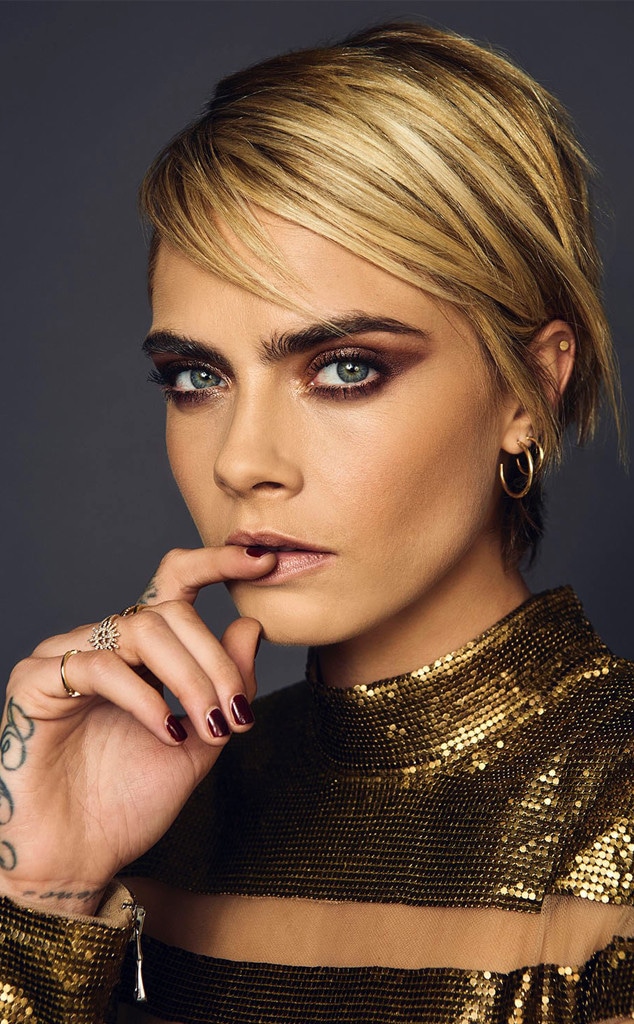 courtesy Cara Delevingne
Cara Delevingne is getting a major recognition for her important LGBTQ advocacy work.
The Trevor Project will honor the British model with the Hero Award at the TrevorLIVE New York gala on June 17 at Cipriani Wall Street. The Trevor Project is an organization centered around suicide prevention and intervention for LGBTQ people. Her immense commitment to the Trevor Project and their mission is one of the main reasons behind this impressive accolade. 
"I'm humbled and truly speechless by The Trevor Project's decision to honor me with this year's Hero Award," the Paper Towns star said in a statement.
She elaborated a bit more on the award and the significance of it all.
"A 'hero' to me is someone who stands up for what they believe in. They help to make change for those who are under-served or discriminated against," she said. "I strive to acknowledge those who feel like they don't fit into a box and make sure they know, in both good and bad times, that there is always someone there to support them."
Delevingne concluded,  "I'm inspired and motivated by The Trevor Project's tireless, life-saving work to support LGBTQ youth in crisis, and I'm extremely proud to be a part of such a resilient community."
Dominique Charriau/WireImage
The Trevor Project's CEO and Executive Director Amit Paley discussed why the 26-year-old was the perfect person to honor this year.
"The Trevor Project hears from young LGBTQ people every day who draw hope and inspiration from their idols—especially when those idols openly share their personal experiences and messages of support like Cara—because it reminds LGBTQ youth that they are not alone," Paley said. 
He continued, "We're grateful to Cara for using her voice to inspire so many young people in the LGBTQ community, and we're excited to honor her with this year's Hero Award in celebration of her positive impact and passion."
Olympians Adam Rippon and Gus Kenworthy were two of the many famous attendees at last year's gala and spoke about The Trevor Project's vital work. "A dinner like this is more important than ever," Rippon said and referenced the tragic deaths of Kate Spade and Anthony Bourdain, which both happened days before the event.
"Right now we should have a serious talk about mental health and suicide prevention."
Delevingne joins an impressive list of honorees and performers at TrevorLIVE, including Ryan Murphy, Rita Ora, Lady Gaga, Katy Perry, Amy Poehler, Darren Criss, Tom Ford and other stars.
Congratulations on the huge honor!