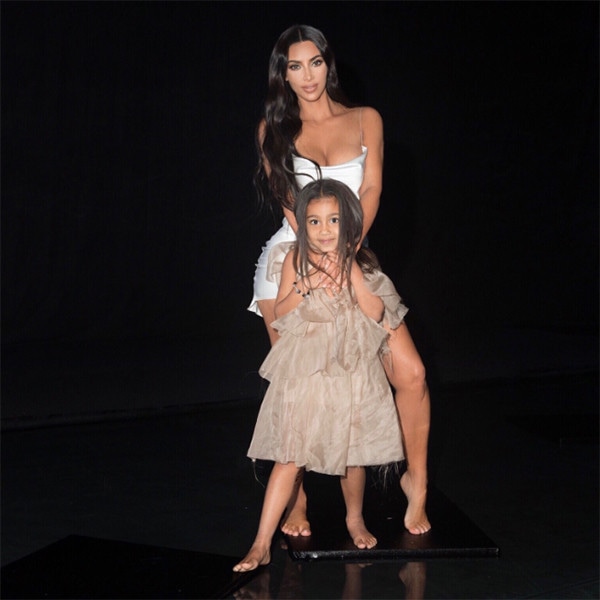 Twitter
Unfortunately for the stylish youngster, mom wasn't so keen on letting her out of the house in her borrowed footwear. 
"Sooooo Miss North dressed herself and thought she was ready for the day until I explained she couldn't wear my boots," Kardashian captioned a series of snaps of North. 
Judging by the photos, North was not happy about her mom's intervention. Still, we must applaud the kiddo for trying—and for that adorable pink bear backpack.