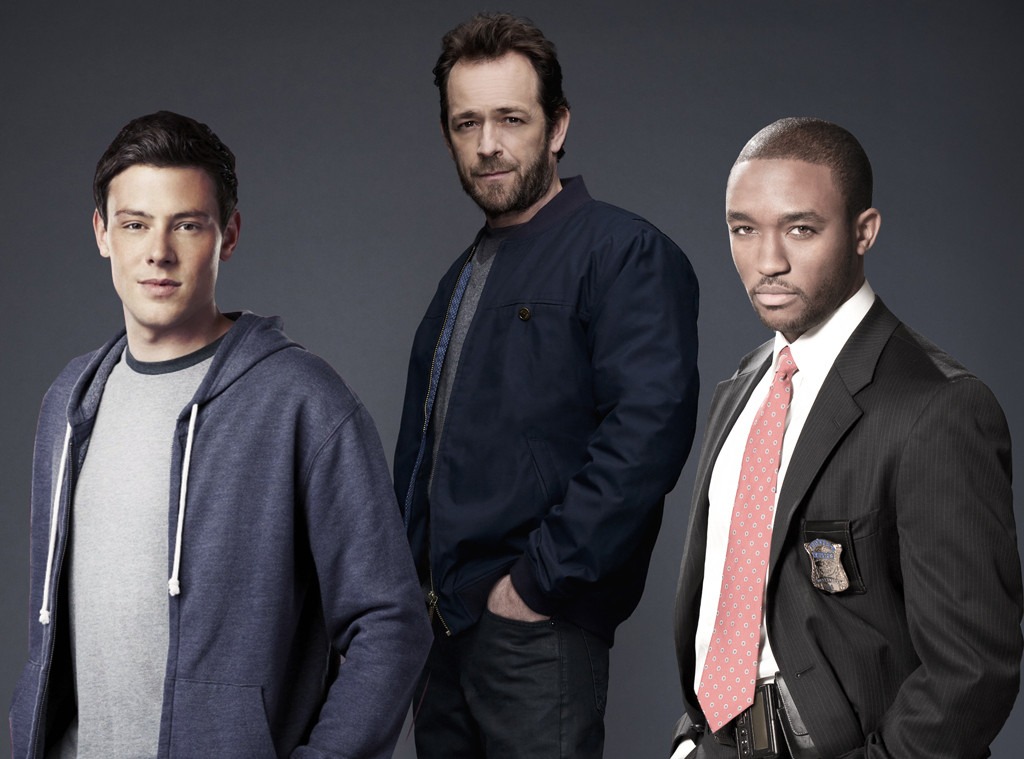 The CW; FOX; Warner Bros./E! Illustration
It's almost time to say goodbye to Fred Andrews.
Months after the world lost a TV icon with the sudden and tragic passing of Luke Perry on March 4 due to complications from a massive stroke he'd suffered in his home days prior, the time has come for the season four premiere of Riverdale, which will serve as both a tribute to the beloved actor and his character.
"This week's Riverdale is the last episode Luke filmed," creator Roberto Aguirre-Sacasa  tweeted back in April, ahead of Perry's last episode, breaking the news to fans everywhere. "As always, Fred's imparting words of wisdom to Archie. A beautiful, true moment between a father and his son," Aguirre-Sacasa said. "Wish these scenes could go on forever..."
Aguirre-Sacasa had previously taken to Twitter in the weeks following Perry's passing to pay tribute to the beloved actor, writing on April 14, "Truly an honor attending a tribute to Luke at WB yesterday. Amazing stories told by his brave family and lifelong friends. This still is from this week's #Riverdale. These next few episodes are bittersweet. He's gone and with us at the same time. Miss you and love you, Luke."
Describing the October 9 premiere, which will feature Perry's friend and former Beverly Hills, 90210 costar Shannen Doherty in a pivotal role, the creator has said the episode will be "really, really emotional."
"I think it's a real tribute to Luke. I think it's a real tribute to Fred. I think it's very cathartic to watch it and I think everyone really came together, specifically to tell this kind of story, the honor Luke and honor Fred…It's a really simple—it's one of our…just beautiful," Aguirre-Sacasa previously said at the 2019 Television Critics Association summer press tour while promoting spinoff Katy Keene.
He also said that Doherty "plays a really important part and she plays it beautifully." 
While it remains to be seen how Riverdale will send off Perry and his character, the unique and emotional situation is not without its precedent. Sadly, there have been a handful of TV shows to find themselves forced with an impossible decision to make after the tragic and sudden passing of one of their own, losing not just a character, but a cherished member of the family, as well. 
To see how those shows handled their tragedy, while also getting a sense for how Riverdale might move forward without Perry, read on.
Riverdale returns Wednesday, Oct. 9 at 8 p.m. on the CW.
(This story was originally published on April 24, 2019 at 3 a.m. PT.)