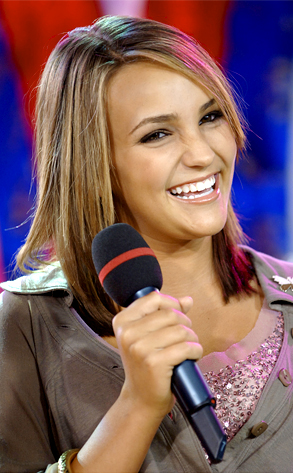 Theo Wargo/Getty Images
Jamie Lynn Spears is looking at the Jessica Simpson model for career reinvention.
While Britney continues on her comeback tour, sources confirm to E! News that her baby sister is hoping to become the next Nashville star.
The younger Spears, who took leave of a burgeoning Hollywood career to relocate to Mississippi to raise daughter Maddie, "has been quietly working on a country album since last fall," says a source close to the family.
Although Jamie Lynn's only musical credit to date is warbling the theme song to her defunct Nickelodeon series, Zoey 101 (a tune cowritten by her more pedigreed big sister), that hasn't stopped Team Spears from "trying to get Jamie Lynn a record deal," says another insider.