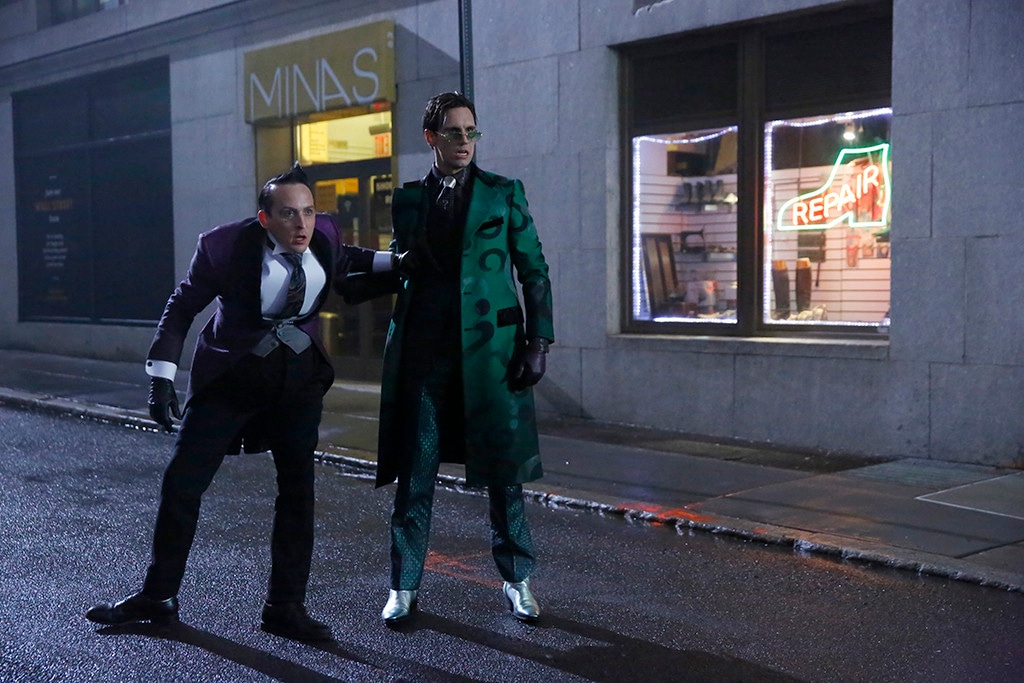 Fox
Gotham's going full Batman in its series finale, at least if this series finale trailer is any indication. 
The finale heads 10 years into the future when Bruce Wayne returns to a much different Gotham, overrun with all the classic Batman bad guys who have all evolved a bit from the baddies we've come to know so far on the series. 
Everybody's particularly looking more deranged (which is saying something) as they contemplate the return of Bruce Wayne and also the arrival of a guy dressed as a bat. 
Batman doesn't make an appearance in the trailer, but his presence is certainly felt and it certainly only makes his inevitable appearance during the series finale all the more exciting. 
Hit play on the trailer below to see what the Penguin, the Riddler, "J," Poison Ivy, Catwoman, Jim, Harvey, Alfred, and the rest of the gang are up to. 
Gotham stars Ben McKenzie, Donal Logue, Morena Baccarin, Sean Pertwee, Robin Lord Taylor, Erin Richards, David Mazouz, Cory Michael Smith, Chris Chalk, and Cameron Monaghan. Lili Simmons will guest star as adult Selina Kyle in the finale. 
Gotham's series finale airs this Thursday, April 25 at 8 p.m. on Fox. 
The full description reads: The series flash-forwards 10 years into the future, as Bruce is set to return to Gotham for the opening of the new Wayne Tower. A series of crimes leads Gordon to believe Penguin and The Riddler are up to their old tricks. However, when Bullock is framed for a murder, Gordon begins to piece together an even more sinister plot targeting the city, and a new figure emerges from the shadows to be the hero Gotham desperately needs.