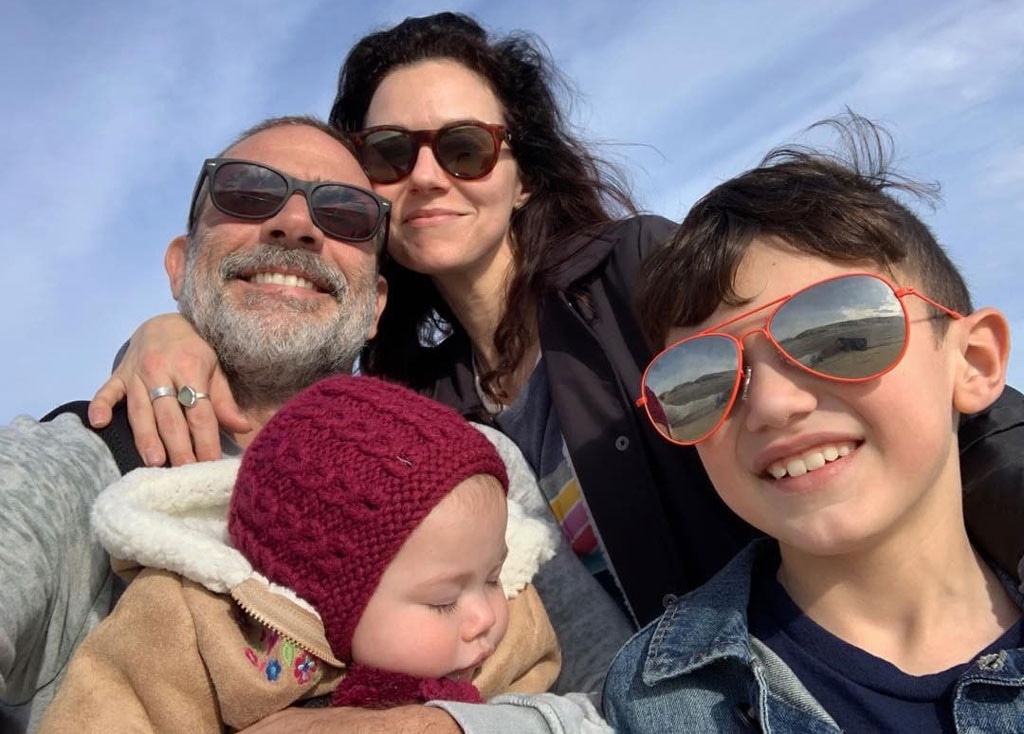 Instagram
Grab your tissues, this video will bring tears to your eyes!
Hilarie Burton just shared the sweetest video for Jeffrey Dean Morgan's 53rd birthday. While the One Tree Hill alum and kids Gus, 9, and George, 1, couldn't be with The Walking Dead star for his special day, they did take the time to send him an adorable video message.
"Hi! I know everybody else is celebrating Earth Day today, but to us, this is Jeffrey Dean Morgan day!" Hilarie says in the video as she sits with Gus and George. "So, dad we're not with you right now, which sucks! But we wanna wish you, like, the biggest happy birthday from all of us, but mostly from me because I love you the most."
"No, I'm pretty sure I love him the most," Gus replies.
"I'm pretty sure it's me," Hilarie jokes as they playfully continue to debate. "I've known him longer."
The video ends with Hilarie and Gus telling Jeffrey "we love you."
"It's @jeffreydeanmorgan Day!!!!! Happy Birthday, my sweet. It's #earthday, but you're our whole wide world!" Hilarie captioned the birthday post. "You give and you give and you give. And it would be impossible to even come close to repaying you. So for your birthday, I wanna compile a list of all the great memories you give everyone else. Some recent personal favorites of mine, - the dozens of dolphins following our little family along the beach. - how excited you get every time you cook a turkey. - walking late night through the Village. Arm in arm. - discovering our favorite sandwich. - Fang- that damn Peter Pan statue in Kensington Gardens. You make the mundane into memorable moments."
Hilarie concluded her caption by writing, "I love you, Mister. Here's to another year of adventure. Xoxoxoxoox."
Take a look at the sweet family video above!