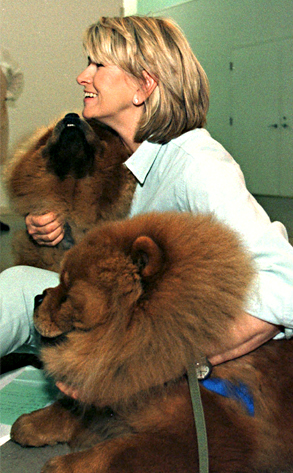 AP Photo/Douglas Healey
Safe to say that Martha Stewart prefers making chow, not mourning chow.
The domestic diva's five-month-old chow pup, Genghis Khan, was among 17 pooches killed Friday in a propane tank explosion that left one person critically injured.
Apparently a spark or jolt of static electricity ignited the propane as a deliveryman was filling the tank, sending a ball of flame 75 feet in the air and through the pens at Pazzazz Pet Boarding, a kennel in Pennsylvania's Pocono Mountains that breeds and trains show dogs.