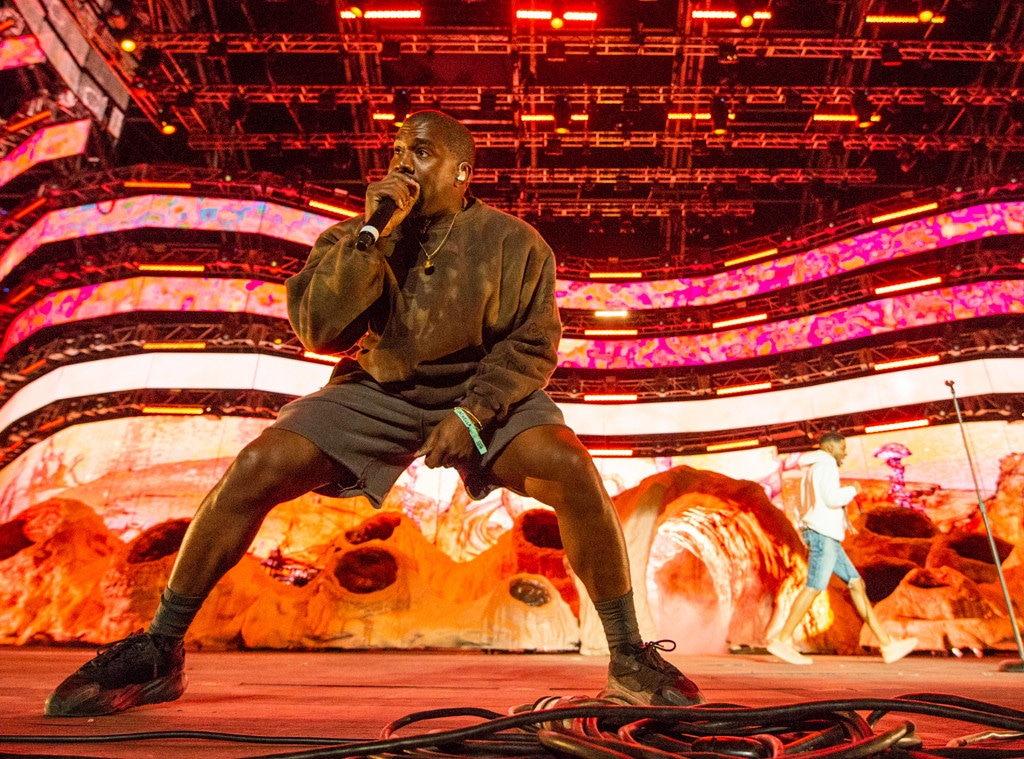 Timothy Norris/Getty Images for Coachella
Kanye West made his Easter Sunday Service at Coachella a family affair.
The rapper brought his now-famous musical and spiritual Sunday Service to a grassy hill at the 2019 festival, hours after he gave a surprise late-night performance, joining Kid Cudi onstage during his set.
The two reunited at Kanye's Sunday Service, which also featured appearances by Kanye's wife Kim Kardashian and their eldest daughter North West, 5, plus Khloe Kardashian, Kourtney Kardashian and her kids, Kylie Jenner, and Kendall Jenner, fellow rappers Ty Dolla $ign, 2 Chainz, Chance the Rapper—who danced up a storm, DMX—who said a prayer, and family friend La La Anthony.
During the service, Kanye took the stage, performing tracks such as his 2004 song "All Falls Down" and a new one, "Water," while backed by a gospel choir and musicians. They also performed songs such as Stevie Wonder's "As" and joined guest singer Teyana Taylor's for a rendition of her 2018 song "Never Would Have Made It." There were also many gospel remixes of tracks like "This Is The Day The Lord Has Made" and "Satan We're Gonna Tear Your Kingdom Down."
Kim, North, Kourtney's daughter Penelope and other kids ran up to the piano as they performed Kanye's song "Lift Yourself Up."
The service was live-streamed on the festival's YouTube page at 9 a.m. PT, offering the general public the first full-length glimpse at the weekend event. The stream was shown through a "peephole," which prompted many Internet jokes and memes.
North often steals the show by dancing and appearing onstage with a mic. She was seen dancing on a hill at Sunday's event.
Instagram / Khloe Kardashian
She and Kim wore matching light gray outfits. The reality star posted on her Instagram Story videos of the two traveling in a car. She asked her daughter if she was excited to perform at her father's Sunday Service. The little girl got shy and said, "No, Daddy is."
Prior to Saturday night, Kanye has performed at Coachella three times, once as a headliner in 2011, and also took the stage in 2006 and 2016.