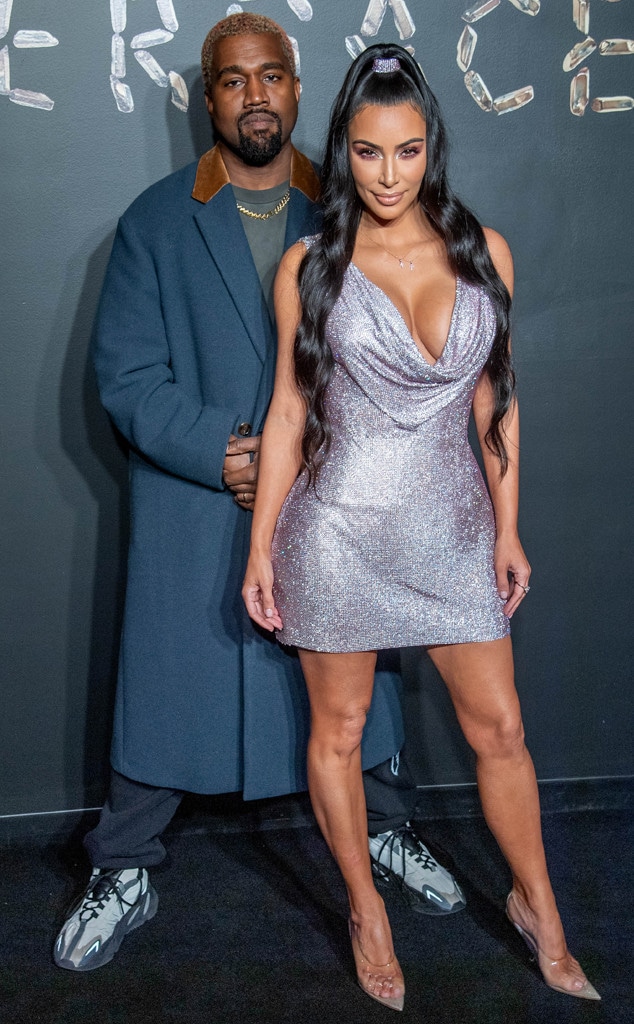 Roy Rochlin/Getty Images
Kim Kardashian is giving fans an MTV Cribs-style tour of her... bathroom.
When the KKW Beauty founder answered Vogue's 73 Questions with Kanye West and her three children—North, Saint and Chicago—viewers couldn't help but notice the family's ultra-minimalistic bathroom sinks. Many took to Twitter asking how the heck their set-up worked. Well, for starters, it took "eight versions of prototypes" to get it right, the reality TV star reveals.
"Since everyone is a little bit confused about our sinks, I thought I would just show you guys a little tour," she begins her Instagram Story video, following several clips showing off her bathroom space. "So the sinks. Kanye drew this. Kanye, Axel Vervoordt and Claudio Silvestrin all did this sink."
She explains Claudio was the one who recommended the sink being separate from the wall—not only did the famous couple feel it would "look cooler" but the West family can say goodbye backsplash!
Giving her 134 million followers her best HGTV impression, Kim proves that her sink does, in fact, work.
"There's a slit for the water," she says, as she moves the handle for the water to pour out. "And it goes in. You can put it on as high pressure as you want and no backsplash will come up."
This intimate tour comes as a delightful surprise to fans, who might recall there was time when the 41-year-old rapper and fashion designer didn't want to reveal the inside of his family house.
"Ummm babe. We had a rule to not show our home on social media," the makeup maven tweeted last April in response to her husband's post. "Soooo can we now allow KUWTK filming in the home?"
Along with the mini-tour of her mansion, Kim shared another bit of news with her followers. The Keeping Up With the Kardashians star announced that she and Kylie Jenner "made the difficult decision" to delay their fragrance collaboration.
"We are so excited to launch our fragrance collaboration that we've been working on for such a long time," the statement read, which she shared on social media. "Sadly, we found out today from the manufacturer that a few of our bottles did not pass durability tests while on the assembly line and we have paused production while the team explores the issue further."
Their joint statement continued, "Together, we have made the difficult decision to delay the launch as we would never release a product that did not meet the strictest of quality guidelines."
While there isn't information about when the new release date will be, they both promised to "let you know as soon as" they figure it out. "Thank you for your understanding and support always."