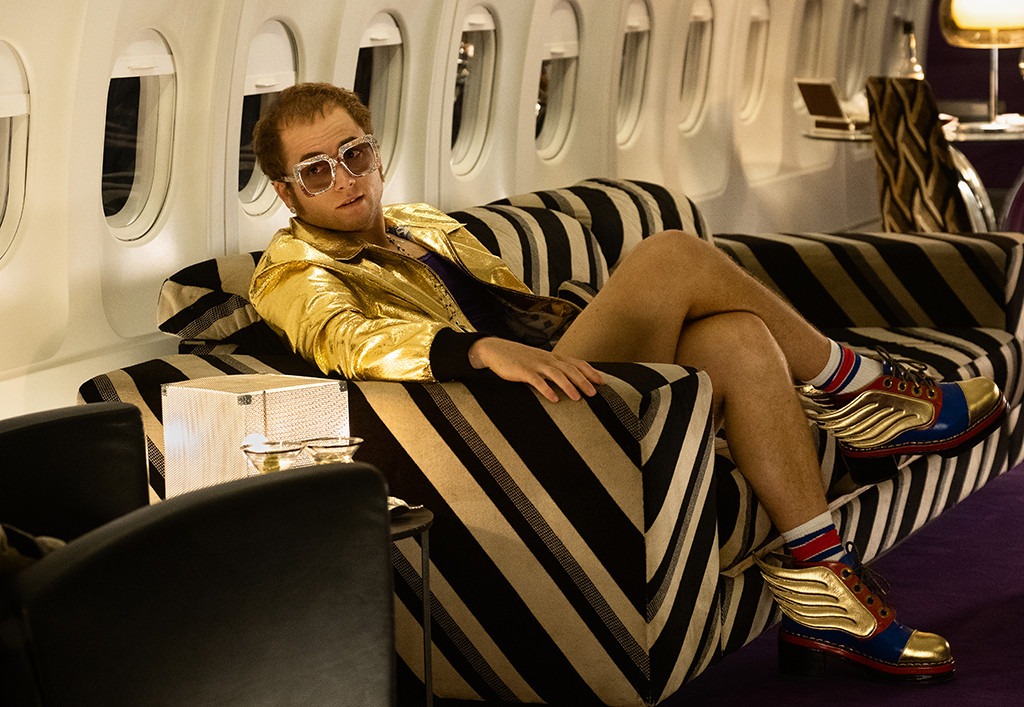 David Appleby/Paramount Pictures
It's a new month, it's a new day, it's finally May!
Last month spring really started to blossom and we got a taste of warmer weather, new movies to see and Game of Thrones finally returned. Now, we're in a brand new month and there is even more to be excited about.
Memorial Day for example is just around the corner, which means summer is inching closer and we're so ready for it. Plus, May will bring numerous TV finales, the Met Gala and finger's crossed, some celebrity baby news.
What we can definitely count on this month however, are a bunch of new movies hitting theaters that you're going to want to see. There are thrillers, animated flicks, comedies and of course, romances and action films.
Beginning this week you can go to a theater near you and see something fun and new on the big screen.
Whether you have kids and are planning to see UglyDolls or are ready to see Disney transform another classic tale into a live-action version with Aladdin, there is something for everyone to see at the movies this month.
You can be haunted by Ma, or laugh out loud courtesy of The Hustle and then make it a double feature by watching Booksmart or Rocketman to brighten your day and really make your movie going experience one to remember.
So, as you get ready to kick off this new month, make sure to check out all of the following movies in theaters.
May 3: UglyDolls
Everyone's favorite UglyDolls must figure out what it means to be different while struggling with the need to be loved as they find out who they are and what matters most to them in this animated adventure.
May 10: Pokémon Detective Pikachu
In a world where people collect Pokémon in order to do battle, a boy named Tim (Justice Smith) meets a Pikachu (Ryan Reynolds) who only he can hear talk. In addition to being a cute Pokémon character, this Pikachu wants to be a detective and he's ready to help Tim find his missing father.
May 10: Wine Country
Get ready to laugh thanks to this Netflix original movie. In this film, Amy Poehler, Maya Rudolph and more fierce female comedians star as friends who go to Napa for the weekend to celebrate their longtime friend's 50th birthday and let's just say, the past definitely doesn't stay buried.
May 10: The Hustle
When a low rent con artist (Rebel Wilson) meets a high class con artist (Anne Hathaway) she asks for her guidance and begins to train with her in order to make the perfect team of female con artists hell-bent on taking down rotten, dirty men.
May 17: A Dog's Journey
In the follow up to A Dog's Purpose, dog Bailey has had a long journey watching over Ethan (Dennis Quaid) no matter what dog he was and now he has a new mission…to watch over his granddaughter CJ.
Warning: Don't watch this movie if you aren't ready to cry and get some serious chills.
May 17: John Wick: Chapter 3 - Parabellum
John Wick (Keanu Reeves) is back, baby! The third installment of this action franchise shows assassin John Wick on the run after killing a member of the international assassin's guild, which brings a massive price tag on his head. He has to fight for his life at all costs and there are very few people he can trust to help him.
May 17: The Sun Is Also a Star
Based on the New York Times bestseller, The Sun Is Also a Star is about what can change in a single day. Natasha (Yara Shahidi) believes in science and facts, while Daniel (Charles Melton) believes in love and fate, and he only has one day to prove that he can make her fall in love with him. Will he convince her to lean into love before she's deported along with her family? Plus, what will happen to them when the next day comes?
May 24: Aladdin
On May 24, Disney's Aladdin is coming to life in a whole new way in a whole new world of live action. As the power-hungry Jafar (Marwan Kenzari) and street rat Aladdin (Mena Massoud) battle it out for a magic lamp that'll make all their wishes come true, Aladdin finds love outside his station and a friend in Genie (Will Smith).
May 24: Booksmart
In Olivia Wilde's directorial debut, Amy (Kaitlyn Dever) and Molly (Beanie Feldstein) are graduating from high school, and even though they have each other and were academic superstars in school they now feel like they missed out on the fun times. In order to live it up one last time, the duo tries to cram four years of fun into their grad night.
May 31: Godzilla: King of Monsters
Godzilla is ready for a battle and he's going to get one. In this film, the crypto-zoological agency of Monarch decides to face off against massive monsters of all kind, including Godzilla himself. The legendary monster must collide with his ultimate nemesis in order to survive and throughout it all the humans are waiting to see what will happen next for their world.
May 31: Ma
After a lonely woman named Sue Ann (Octavia Spencer) befriends a group of teenagers and allows them to party at her house, things get weird and scary fast. Things start to happen at the house that they don't remember, they get strange texts from "Ma" and her rules start to make the teens second guess what their hostess wants with them.
May 31: Rocketman
Rocketman tells the story of Elton John, being played by Taron Egerton, during his breakthrough years in this musical fantasy film that'll have music fans singing its praises. It's a rock star's dream come true and it's just magical.
Happy May, everyone! Sound off on which of these killer films you're going to see in theaters ASAP below.
May 2019 Blockbusters Poll