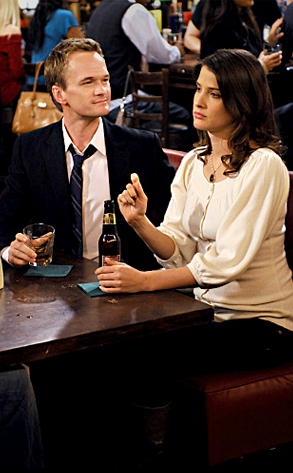 Michael Yarish/Fox
If you're a fan of How I Met Your Mother who's been dying for Barney (Neil Patrick Harris) and Robin (Cobie Smulders) to hook up, well, here's good reason to suit up, Stinson-style, and party down: This relationship is "inevitable," according to executive producer Carter Bays.
What's that the kiddies say about the "boo" and the "ya"? Oh, right...boo-ya!
Neil himself told us at last night's Magical Arts Awards that he, too, is a big Robarney fan: "When I watch [Robin and Barney] making out, I get a boner. So I can only assume that the rest of America would follow suit."
Hee. Here's the dish on what else lies ahead for the rest of the HIMYM season...