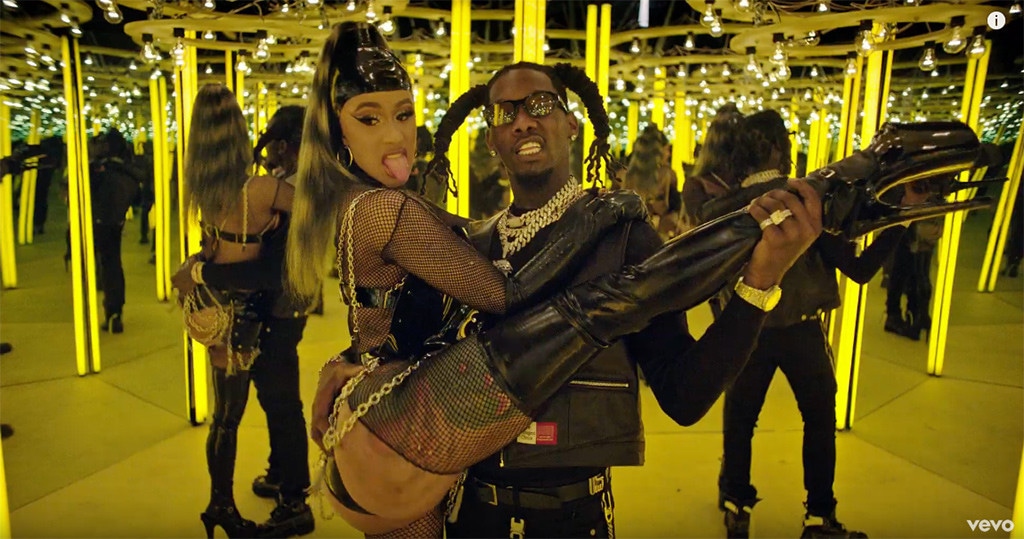 YouTube
It's getting hot in here. 
Perhaps such was the goal for Offset and Cardi B, the married pair and musical partners at the center of the Migos star's newly released video for "Clout." The husband and wife teamed up for the track from Offset's debut solo studio album, Father of 4. 
For the accompanying video, the couple seriously turned up the heat as they appeared in various steamy positions throughout the footage, whether it was Cardi straddling her man on a chair or standing upside down on her head with Offset holding her legs split in the air. 
The video has certainly gotten fans' attention, already amassing more than 200,000 YouTube views since its release on Wednesday. 
"CLOUT MUSIC VIDEO OUT NOW!" the new mom shared on Instagram. "TELL ME WHAT YA THINK!"
This isn't the first time the two have worked on a song together. Offset was featured on her 2017 track, "Lick" as well as the 2018 hit, "Drip."
Check out the hot and heavy video above—and be warned: it's NSFW.