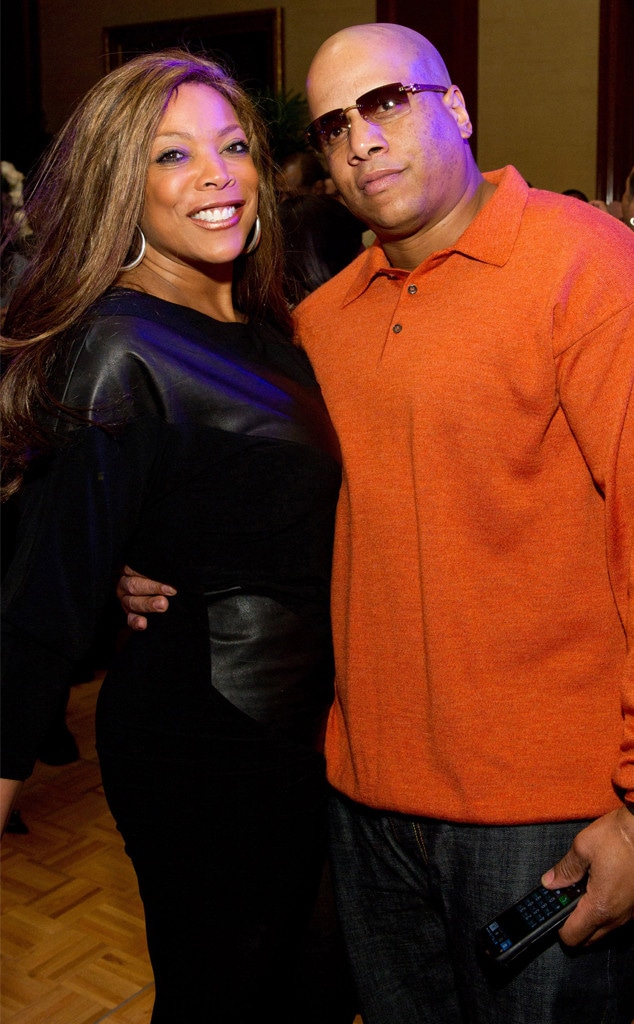 AP Photo/Charles Sykes
Wendy Williams is putting her "health and well-being first," despite making the "difficult decision" to divorce her husband of two decades, Kevin Hunter.
Last week, the 54-year-old talk show host called it quits with her partner, whom is also the co-producer of The Wendy Williams Show and father of her 19-year-old son, Kevin Jr.
It seems, however, Williams is ready to move on after filing for divorce on April 11. "Wendy has signed a lease for a new home in NYC," a source reveals to E! News.
Although, this process hasn't been easy, as the same insider shares, "Several weeks ago, Wendy and Kevin had a confrontation over his alleged mistress. Kevin admitted to the affair and to fathering the child."
According to the source, the news sent Williams "over-the-edge and she relapsed."
"After recovering from the relapse, Wendy made the difficult decision to divorce Kevin. It was a very hard choice for her, but she finally realized she had to put her health and well-being first."
On Tuesday, Kevin released a statement to E! News about his alleged infidelity.
"I am not proud of my recent actions and take full accountability and apologize to my wife, my family and her amazing fans. I am going through a time of self-reflection and am trying to right some wrongs."
The television producer also spoke highly of his longtime wife, despite their divorce.
"28 years ago I met an amazing woman: Wendy Williams. At the time, I didn't realize that she would not only become my wife, but would also change the face of entertainment and the world," he said in a statement to E! News. "I have dedicated most of our lives to the business empire that is Wendy Williams Hunter, a person that I truly love and respect unconditionally."
Last month, the 54-year-old media maven revealed to her audience and viewers that she was secretly living in a sober house. On Monday, she shared she was moving out soon.
"You know I've been dealing with issues with addiction, alcoholism and I have a whole new life that I planned for myself and my son," the talk show host said.
"Everybody has things in their life that they're embarrassed to share with the world. Or they're frightened to share with the world. Or they're not ready to share with the world," she told the audience. "And addressing my sobriety, my addiction head on has really helped me sort out every single compartment of my life."
Hunter confessed he'll always "support" Wendy "no matter" what happens.
"No matter what the outcome is or what the future holds, we are still The Hunter Family and I will continue to work with and fully support my wife in this business and through any and all obstacles she may face living her new life of sobriety, while I also work on mine."
Closing his statement, he said, "I ask that you please give me and my family privacy as we heal."