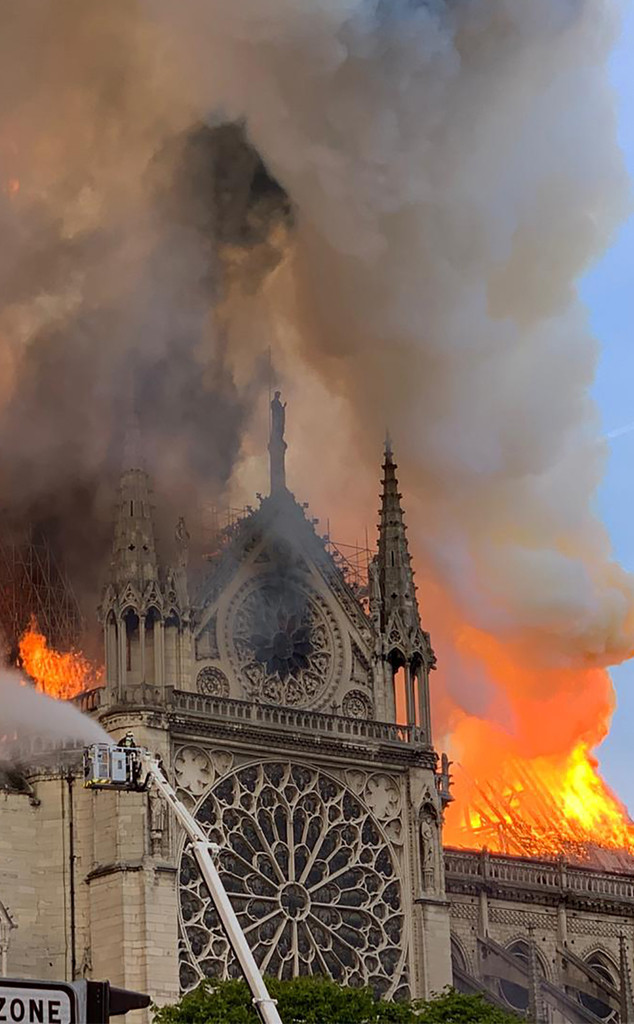 PATRICK ANIDJAR/AFP/Getty Images
The world is in shock after the loss of the Notre Dame Cathedral.
Earlier today, a massive fire destroyed most of the iconic Parisian church that has been a popular destination for tourists and residents in Paris, France for decades. According to NBC News, at least 400 firefighters were on the scene and desperately tried to douse the flames that forever changed one of France's most treasured sites. Fortunately, by early Tuesday morning President Emmanuel Macron was able to share that the cathedral's entrance and two towers, which often serves as the backdrop to tourists' photos, was saved from ruin.
In the wake of the tragedy, Salma Hayek's husband, Francois-Henri Pinault, is pledging €100 million or a roughly $113 million to the restoration of the iconic cathedral. Others will be able to donate to the rebuilding when an official fundraiser begins on Tuesday morning.
The news has been trending on social media throughout the day with President Donald Trump reacting to the shocking footage.