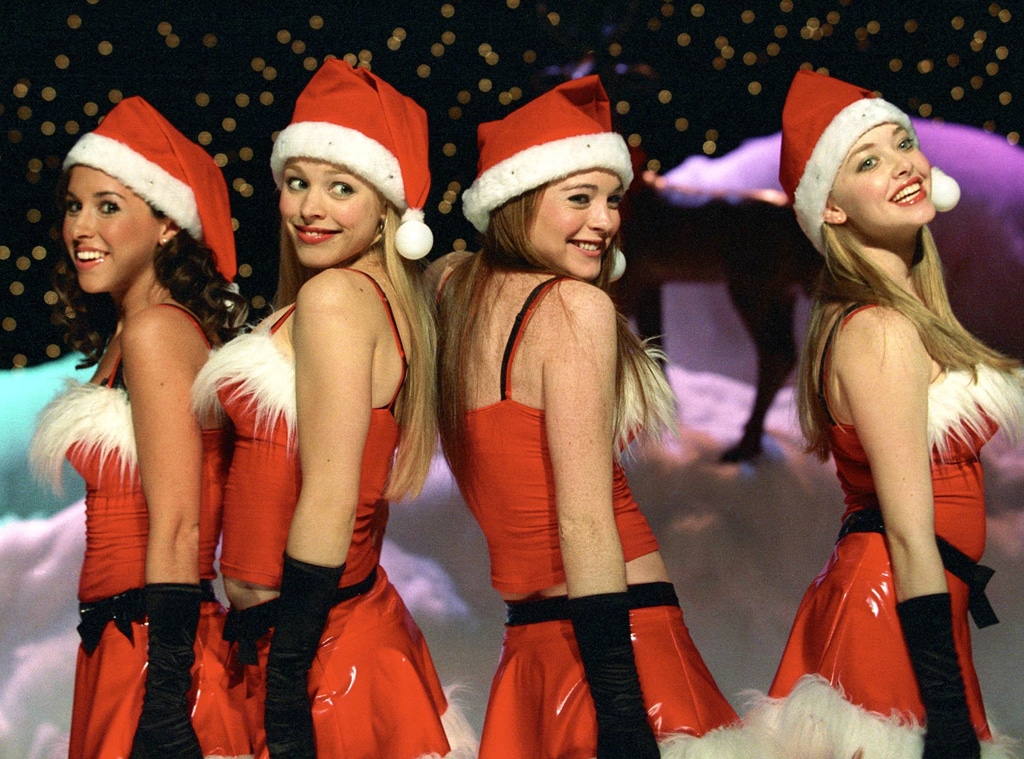 Paramount Pictures
Stop trying to make fetch happen, it's never going to happen!
While Gretchen Wieners' (Lacey Chabert) catchphrase from Mean Girls is still not "happening" like Regina George (Rachel McAdams) predicted, Mean Girls is so fetch and still so fierce.
Today marks the 15th anniversary of the cult classic by Tina Fey and it's totally grool that after all these years the movie is still being talked about.
On April 30, 2004, Lindsay Lohan's Cady Heron first came into our world and for most fans of the movie she's never left. In the film, Cady is a home-schooled jungle freak who starts high school at the age of 16 and quickly learns that high school is a lot like the jungle...ruthless and full of animals.
As she tries to navigate her new surroundings she finds friends in art freaks Janis Ian (Lizzy Caplan) and Damian (Daniel Franzese), but after The Plastics AKA the cool, mean girls invite her into their clique her world changes drastically. 
Things just get worse when she falls for the Queen B's ex-boyfriend, Aaron Samuels (Jonathan Bennett), and goes against the rules of feminism!
This hilarious comedy, based on the book Queen Bees and Wannabes, has stood the test of time and we truly can't get enough of it and its iconic lines. Whether you love the film because Karen Smith (Amanda Seyfried) was a  mouse, duh, for Halloween or are fans of Gretchen's dad and his power as the inventor of the toaster strudel, this film is too great not to love.
The real question is, after all these years which character is your favorite?
Are you a big supporter of one of The Plastics? Regina might be cutthroat, but she was on an all-carb diet, so maybe that explains it? Of course her minions, Gretchen and Karen were also great characters.
Cady had her shining moments as well, especially when she thought the Spice Girls were playing on the radio, or when she fed Regina Kalteen bars to "burn fat."
Her artsy outcast BFFs Janis, who had retorts like, "your mom's chest hair," and Damian, who was the only one in the group with something pink to wear, are also standouts for so many reasons.
Plus, Aaron was a total dreamboat. Oh, and who could forget Kevin Gnapoor (Rajiv Surendra) AKA Kevin G? He was everyone's favorite rapper Mathlete!
Last, but not least, are our three favorite adults from the movie. First up, Mr. Duvall (Tim Meadows), the not-so-good principal who "did not leave the south side for this."
Then there was Mrs. George (Amy Poehler) who was able to keep herself young thanks to her daughter who hates her. No matter how mean Regina was to her, Mrs. George still loved making mocktails on Wednesdays for the squad.
The best of the best is Ms. Norbury (Fey). She was a pusher who really loved math and she could sling cocktails like a pro, so ya, we love her.
Now that you've been reminded of all of the epic characters that make up the Mean Girls cast, we want to know your favorite. Vote below, and then maybe Santa will bring you a candy gram, although he probably won't bring you four like he did for Glenn Coco!
PS: You can sit with us anytime.
Mean Girls Character Poll