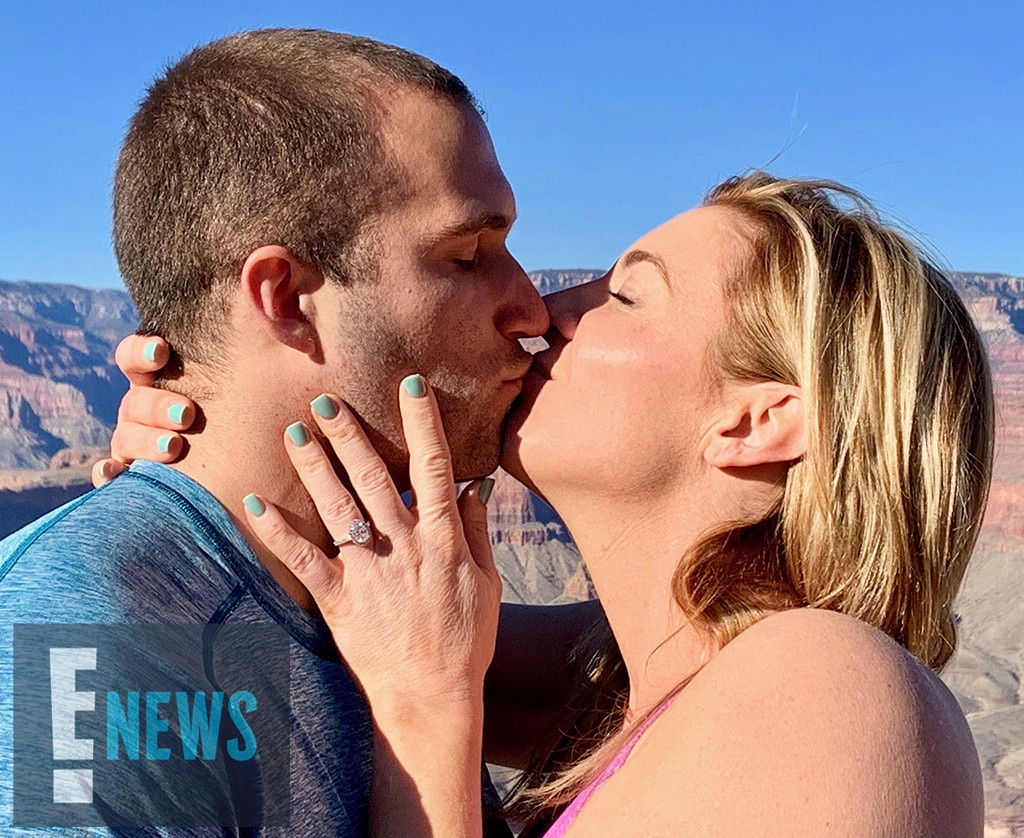 Jon Francetic and Jessica Griffin
While his marriage from Married at First Sight didn't last, former contestant Jon Francetic just got engaged again...to the show's expert psychologist and marriage counselor, Dr. Jessica Griffin!
The 30-year-old financial associate revealed the news on Sunday via Instagram. Francetic proposed to the therapist, who has been counseling the newlyweds on Lifetime's reality show for the past two years, during a trip to the Grand Canyon on Saturday.
"I just love how happy she looks," he wrote, alongside a photo of the two embracing at the landmark, with her sporting a large diamond ring. "Oh, and we got engaged at the Grand Canyon yesterday! And now @dr.jessicagriffin is mine foreverrrr #shesmine#nervouswreck@grandcanyonadventures."
"They are both beyond thrilled," a rep for the couple told E! News. "They knew this would be the end result all along."
Griffin and Francetic, a mother of three, met during season six of the show last year and counseled him and his then-wife and co-star Molly Duff. The two later divorced. Last August, he confirmed he and Griffin were dating.
Two months earlier, she wrote in a blog post, "Within my television role, I am not a therapist It must also be stated that at no point should the role I (or others) provide be construed as replacing actual therapy. We are NOT individuals' or couples' therapists on these television shows or in real life. We do not have a client/therapist or doctor/patient relationship at any point during production or any point, period."
"My role that I am hired to do as a 'Relationship Expert' is to provide consultation to the cast of a television show and consultation to production on topics that fall within my expertise," she said.
Instagram / Jon Francetic
News of their engagement comes soon after People reported that Griffin would be leaving Married at First Sight. Lifetime has not commented on the news.
"Oh heyyyy Internet. Just over here sipping my tea. (Or coffee ☕️ ) With this handsome man @jon_francetic," Griffin wrote on Instagram on Friday.