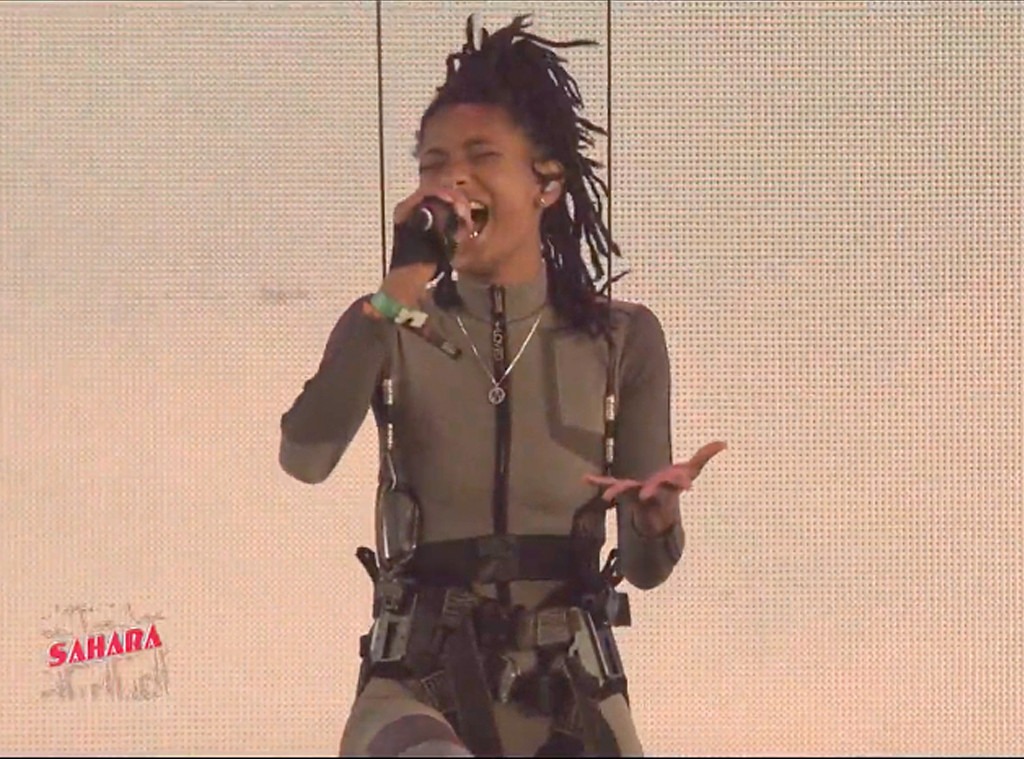 Coachella/YouTube
Jaden Smith is bringing the heat to the 2019 Coachella Valley Music and Arts Festival with an incredible performance in Indio, Calif.
Debuting bright pink hair and a vibrant outfit, the 20-year-old star adds a pop of color to the outdoor event, which is jam-packed with festival-goers and celebrities alike.
Before the "Icon" singer stepped onto the stage, performing hit after hit, his younger sister, Willow Smith, stole the show with her aerial stunt opening solo.
However, Jaden made sure to have his own aerial stunt moment, as he sang on top of a white Tesla. No joke, and he didn't miss a beat either.
"I fell in love with this very festival when I was 15 years old," he told the hyped crowd. "Now I'm back."
The "GHOST" hitmaker took time to shout out his parents, Will Smith and Jada Pinkett Smith. Later in his set, he also dedicated a special moment to Nipsey Hussle.
"We just lost a legendary person, an amazing man, a legendary MC, so I want to use this time here up on stage on Coachella to just say R.I.P Nipsey Hussle," he said. "We love you."
Aside from Willow hitting the set with her brother at Coachella, the "GHOST" hitmaker also brought out several surprise guests to the stage, including Jordyn Woods.
While the model's moment was brief, many fans caught a glimpse of her neon-green long-sleeve top and newly braided hair. She seemed to enjoy herself as she raised her hands in the air as Smith stood on the luxury car.
Another guest who performed alongside Smith, Harry Hudson. He sang backup.
Before leaving the stage, the two siblings shared a sweet moment together.
It's safe to say Jaden was in his element, and gave an unforgettable performance at Coachella.