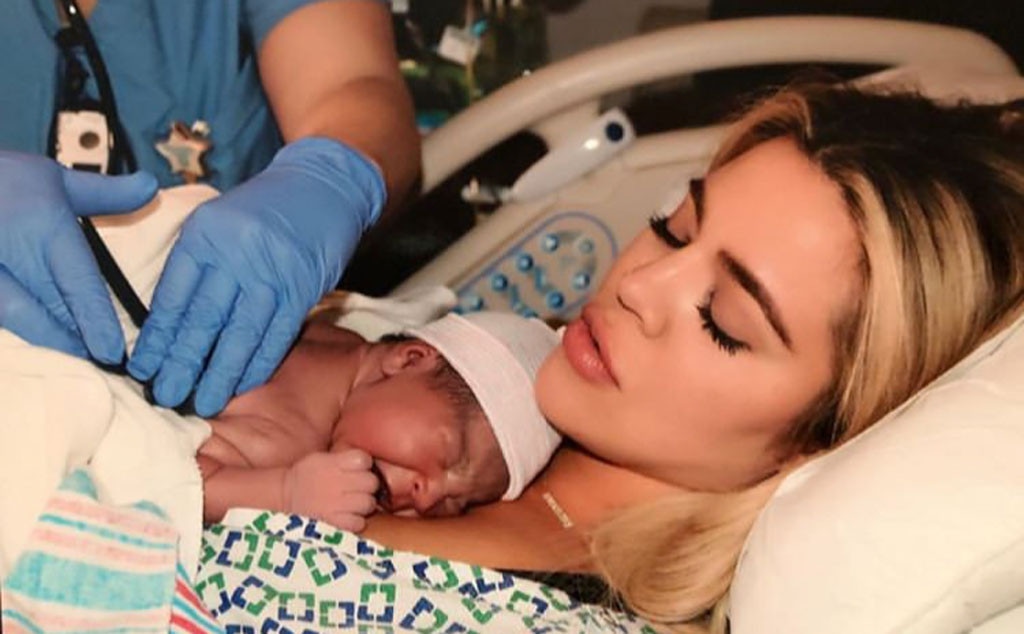 Instagram
Happy birthday, True Thompson!
Khloe Kardashian and Tristan Thompson's baby girl turns 1 today! In celebration of her daughter's special day, the Keeping Up With the Kardashians star took to social media to share some never-before-seen photos of her baby girl. In one photo, a newborn True can be seen in a Cleveland hospital with her mom shortly after her birth.
Amid all of her birthday posts, Khloe wrote to her social media followers, "My baby is 1 today. Where does the time go?"
In addition to the birth photo, the E! star went on to share a series of sweet mother-daughter pictures.
In another photo on Khloe's Instagram Story, True can be seen smiling on a private jet, while Kris Jenner sleeps in a seat behind her.
Kris also took to social media on Friday to post a number of photos with her granddaughter.
Watch:
"Keeping Up With The Kardashians" Katch-Up S15, EP.13
"Happy birthday to our beautiful angel True!!" Kris wrote. "You are ONE today! what a blessing you are to our family... You are the most precious gift, and I love you more than words can say."
Khloe's BFF Malika Haqq also shared a sweet tribute to True and Khloe on Instagram Friday.
"I dreamed of you years ago... I always believe in you, but your so much more than I could have imagined," Malika wrote along with a series of photos, including one of her with the mother-daughter duo in the hospital after True's birth. "Your presence has changed our lives for the better. You are mommy's favorite blessing and she loves you more than you can understand. You two are so blessed to have each other. You're not so tiny spirit is beautiful, bright and uplifting, That smile could heal a million souls."
"On many occasions you've been the joy I needed and you don't even know it angel," she concluded her post. "I can't believe your 1 but I look forward to your journey baby girl. I have your back just like I have your mama. Auntie Malika loves you... Happy Birthday True."
In celebration of True's birthday, you can see her cutest pictures HERE! And you can relive the emotional moment when Khloe gave birth to True in the video above!