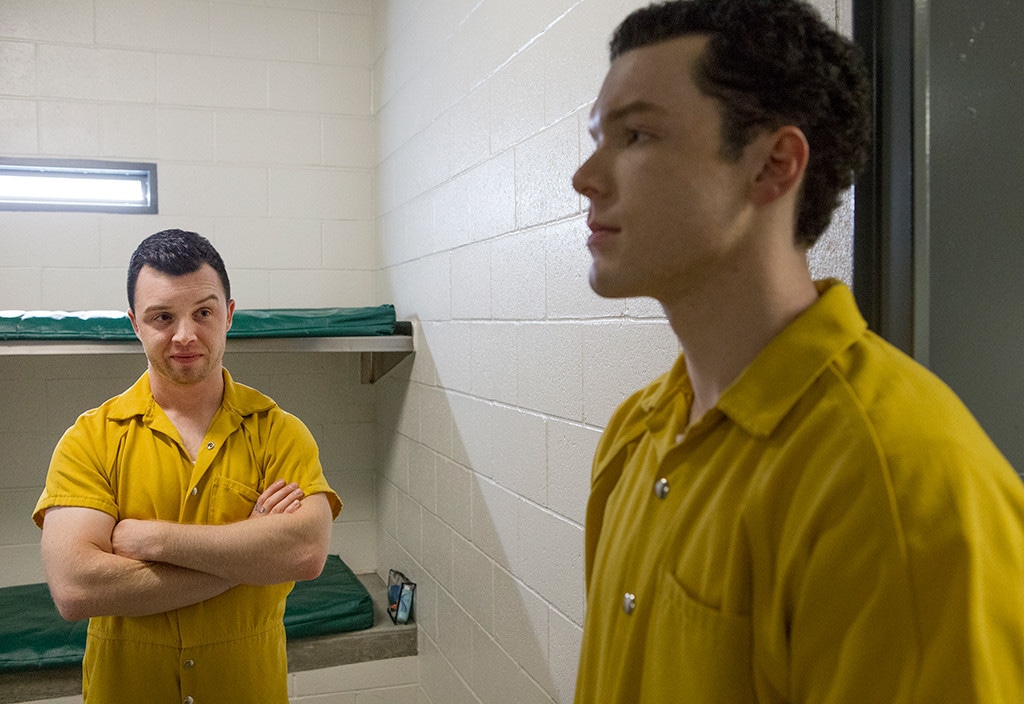 Showtime\
Shameless lost one fan-favorite at the end of season nine when Emmy Rossum left the show, but it's bringing back another for season 10. Noel Fisher, last seen in the sixth episode of Shameless season nine when Mickey was there to greet Ian (Cameron Monaghan) in prison, will return for the 10th season.
The official Shameless Twitter account posted a video featuring Fisher as Mickey (and some foul language) trying to dig his way out of prison, alluding to the account being hacked.
"Glad we could finally say it: Welcome back to Shameless, @noel_fisher," Monaghan tweeted. "Missed you, friend."
Monaghan left the series in season nine, episode six, but returned for Rossum's exit in the season nine finale. Monaghan will be a series regular when the show returns to Showtime.
"It got to the point where I wanted to step away for creative reasons as well as business, which many other actors had done on the show years earlier," Monaghan said about his exit and subsequent quick return. "But I took some time away, and I talked to John Wells, the showrunner about possible things we could do with the character in the future, and we got to a place both creatively and financially where I felt comfortable coming back, and much of that had to do with what we were going to do with the story."
Before his return in the sixth episode of season nine, Fisher's Mickey was last seen in a 2016 episode of season seven. In addition to returning to Shameless, Fisher has a role in the upcoming CBS drama The Red Line.
No premiere date for Shameless season 10 was announced. The cable channel renewed the series in January 2019.
"The Gallaghers are a force of nature, and they are coming back," Showtime exec Gary Levine said in a statement. "Shameless with its ever-growing fan base, is like no other show on television. We are thrilled it will live on with its unique blend of love and larceny on Showtime."