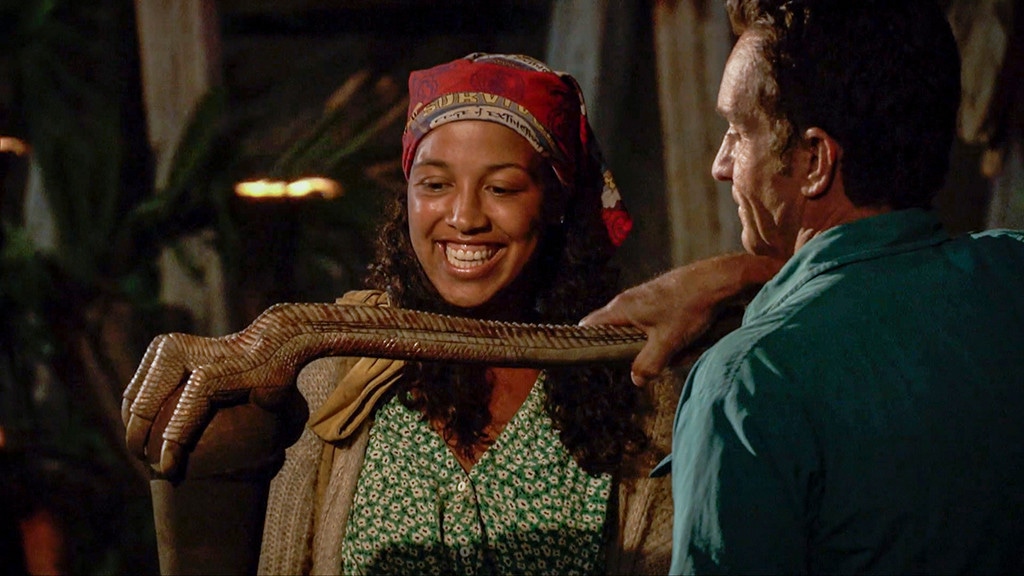 CBS
Have you ever seen a Tribal Council go so wrong—or right, depending on who you ask—on Survivor?
In the Wednesday, April 10 episode of Survivor: Edge of Extinction, Julia Carter got the boot after what many are calling one of the craziest Tribal Councils in the show's history.
Everything devolved for contestants who were nearing emotional breaking points, alliances came to light and players pounced on the chance to shake up the game. Host Jeff Probst told EW he's watched it over and still finds new bites and strategies revealed before Julia was sent home.
"I've watched that Tribal a few times, and I find something new every time. It's like watching a social car crash in slow motion. You see every step as it unfolds, but you can't really pinpoint which moment was the one that sealed the deal," Probst told EW about what got Julia sent home. "I would guess that ultimately Julie [Rosenberg] had the say because the Lesu group knew she was the most emotional and the owner of the 'live Tribal,' and in a case like that you just want to go with momentum and get to the vote as fast as you can.
"As for Julia as a player, I think she was probably seen as a very big threat. She's a very smart person with a sharp tongue, and that's a dangerous combo," he continued. "She can tie you up in circles if you get into an argument. The risk, however, is if that same sharp tongue angers the wrong person and Tribal goes live, you could be the one whose torch is snuffed."
The "Y'all Making Me Crazy" tribal council was just the latest shocking moment for a reality show full of them. Below, take a walk down Survivor memory lane with us.
Survivor airs Wednesdays, 8 p.m. on CBS.