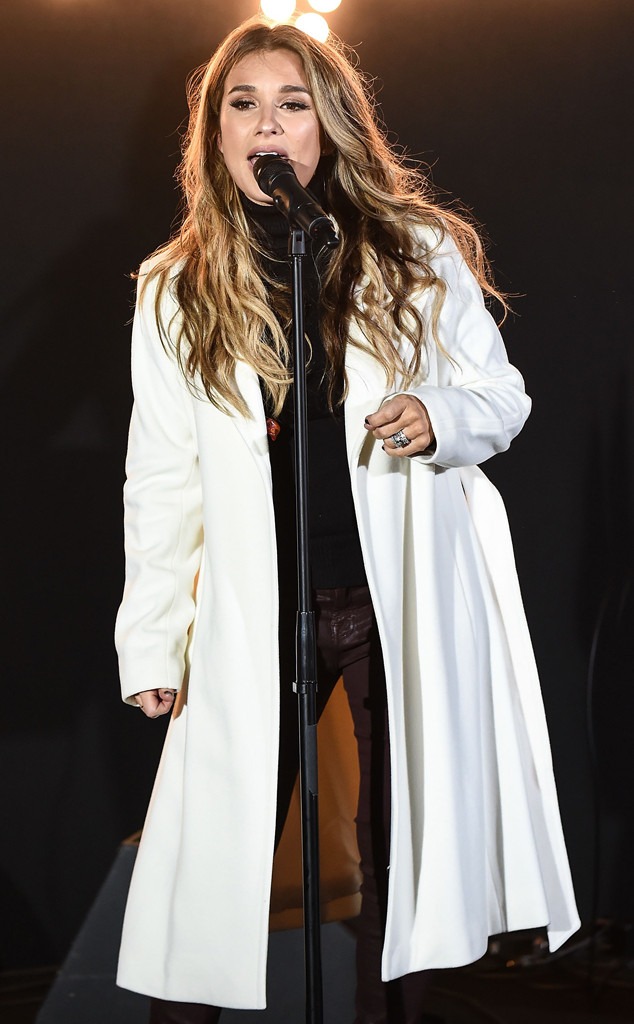 Daniel Zuchnik/WireImage
Turn the lights down low and prepare for an unforgettable weekend in the desert.
In case you didn't already guess, the 2019 Stagecoach Festival is finally here with thousands of country music fans heading to Indio, Calif., for three days of non-stop music and fun.
Whether you're a festival expert or going for the first time, it never hurts to get some advice on how to have the best experience possible.
And what better person to ask than Jessie James Decker?
In between supporting Hallmark's "Cards Do More" campaign, which aims to remind people of the power of cards, the country music singer revealed her tips on having a fabulous time. For starters, it's all about the outfit.
"I think it's great to be in theme. Everyone knows there's kind of a theme with Stagecoach, which is bring your boots and your cut off and your cool hat and your bandanas and your shades," Jessie shared with us exclusively. "I think that's such a look and I think it's great to follow the theme."
The founder and CEO of Kittenish added, "I've definitely had my outfits put together and I've got my sunscreen and my chap stick and my shades and I'm ready to go."
When she performs on the main stage this Saturday, Jessie promises fans that you'll experience all her hits and some covers. In addition, you may just hear some new music including her latest single "Roots and Wings."
"I hope to show everyone a good time," she explained. "That's what everyone is here for."
While Jessie won't be bringing her kids to the desert, Eric Decker will be joining his wife during the kids-free weekend. And with night two packed with talented artists including LANCO, Michael Ray and Luke Combs, it's bound to be a fun evening.
"We're such good friends with so many of the performers and people going out there," Jessie shared. "I'm excited to see Sam Hunt play. He's closing the show that night and I just think he's such a great performer. I love his music and I've been to his shows before and he's just so great."
And no matter who your favorite artist is, Jessie wants everyone to live their best life and enjoy the weekend.
"You're already on vacation. You might as well make the best of it you know? Eat that corn dog!" she joked. "Have a good ole' time. This is a time for you to enjoy yourself."
As for feeling the need to capture every song and moment during the festival on your phone, Jessie also recommends just living in the present.
"I think people focus so much on Instagram and what they're going to post. They're missing the moment," she shared. "I think we're focused on what we're going to showcase to the world, you're missing the moment right in front of you. I think we all need to get better at that."