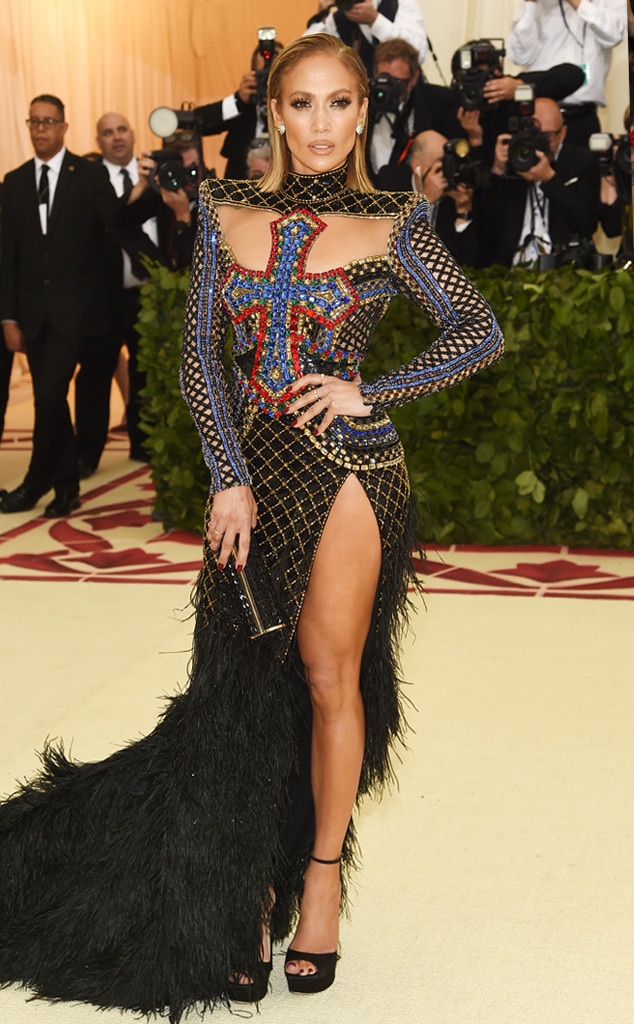 Jamie McCarthy/Getty Images
Attention fashion enthusiasts, this news is for you!
It's almost that time of year, where celebrities and designers flock to the Metropolitan Museum of Art in New York City for the Met Gala.
It's the Super Bowl of fashion and the larger-than-life gala is right around the corner.
The extremely exclusive, star-studded event kicks off on the first Monday in May, which falls on May 6 this year. Along with its limited guest list and hand-picked co-chairs, the posh party includes a fabulous committee.
This year, Lady Gaga, Harry Styles, Serena Williams, and Gucci creative director, Alessandro Michele will co-chair the ultra-luxe Met Ball with Anna Wintour. It's a power group to say the least.
Last year, Amal Clooney, Rihanna and Donatella Versace co-chaired the event, which was—you guessed it—epic.
As for the committee? It's comprised of 183 people, and it was revealed today that Bradley Cooper, Blake Lively and Ryan Reynolds, Jared Leto, Katy Perry, Kerry Washington with Nnamdi Asomugha, Chadwick Boseman, Lupita Nyong'o, Lena Waithe and Jennifer Lopez (who is paired with fiancé Alex Rodriguez) are part of this year's committee.
Today, Priyanka Chopra announced that she and her hubby, Nick Jonas, were "honored" to also join the committee for the 2019 Met Gala.
Since the theme for the 2019 Met Gala is "Camp: Notes on Fashion," it only makes sense Vogue's Editor-in-Chief would enlist an array of celebs that push the boundaries.
Charles Sykes/Invision/AP/REX/Shutterstock
For the Master of None co-writer and actress, she gives a hint to The Hollywood Reporter about her ensemble. "I think we might play with color and really lean into the drama."
Like Waithe's description of her possible outfit, fans of the ostentatious event can expect to see kitschy, quirky and theatrical looks on the red carpet.
The exhibition (which also doubles as the theme) takes inspiration from the essay Camp, which was published by Susan Sontag in 1964. The essay describes camp as a genre of fashion that highlights the "love of the unnatural: of artifice and exaggeration... style at the expense of content."
It's an aesthetic and style that leading curator Andrew Bolton says has "cultural resonance" today.
For the 34-year-old writer and producer, she tells THR she wants to "really channel all my foremothers and forefathers from the New York ball scene — they started this." Adding, "It all began with the black queens in inner cities looking for a way to be themselves, and then the culture got co-opted, so I really want to pay tribute to them."
As for what everyone else is set to wear? Fans of the fashion event will have to wait and see come May 6. So mark your calendars and set your alarms.