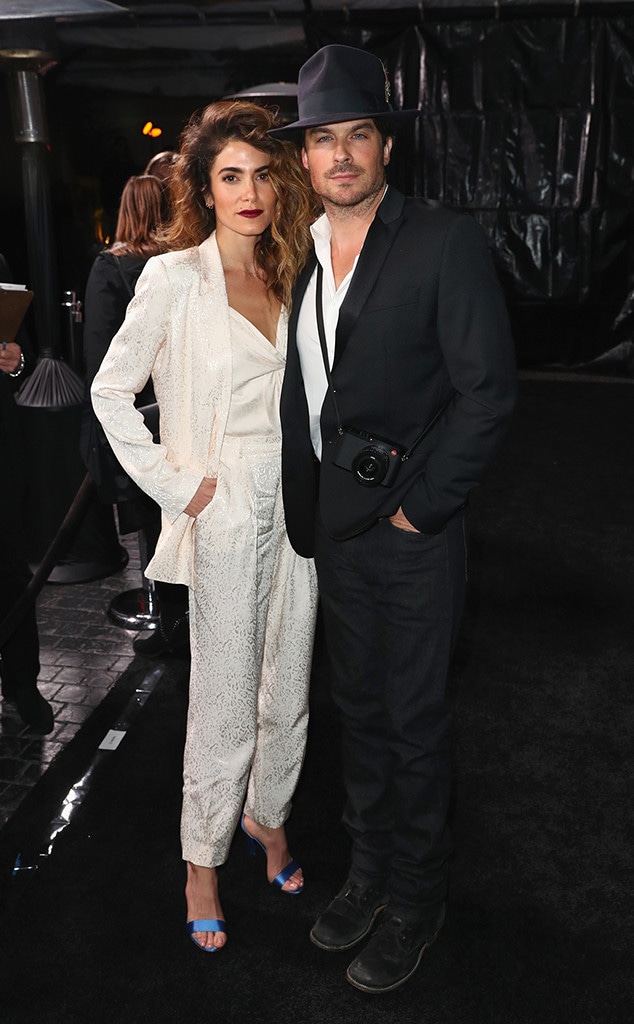 Joe Scarnici/Getty Images for Cadillac
Nikki Reed is doing motherhood her own way.
The Bayou With Love designer shared a picture of herself breastfeeding her and Ian Somerhalder's daughter, Bodhi Soleil Reid Somerhalder, and wrote about her decision to keep feeding her this way. The 30-year-old started off her long caption by explaining that she "often gets asked how long I plan on breastfeeding."
"To be honest, I have no idea how long her and I will be on this journey together. I follow her lead, and she tells me exactly what she needs," Reed wrote.
The Twilight actress revealed that Bodhi is "only just becoming interested in food" despite previous efforts. It turns out that her daughter just "doesn't like mushy baby food." 
Reed tried it all—blending and smooshing and mashing—to no avail.
She explained later that she decided to go "straight to finger foods," which has been a bit more successful.
"I tried bananas, avocado, all the semi-soft good stuff and she rejected everything," Reed wrote. "Never in a million years did I think to skip that step when she only had two teeth. Also, I thought all babies loved avocado!" Reed then urged fellow mothers have similar issues to "try over-steamed veggies diced up itty bitty so he/she can play with textures."
Reed also shared some motherhood lessons of her own and offered some words of encouragement.
"Also, in case you need to hear it again because I definitely did, whatever you're doing you are doing it right!" she composed. 
Reed continued, "Every baby is on their own path doing things when and how they need to, and our job is to trust our gut, talk to other mamas and just go with the flow!"
On March 5, Reed posted a photo of herself holding Bodhi and opened up about "multitasking" motherhood and her job.
"Multitasking is the key to being a working mom...right? Today I am reminding myself to slow down and separate the two," she wrote. "Today working and bonding are going to have their own time, so I can try my hardest to soak up every moment, and smile at every detail. Even if it's just the nighttime feeding, people can wait and emails will be answered...when she's finished."
Reed and Somerhalder welcomed baby Bodhi on July 25, 2017 and have since been balancing work, parenthood and their home life, which seems to filled with complete adoration and lots of acroyoga.