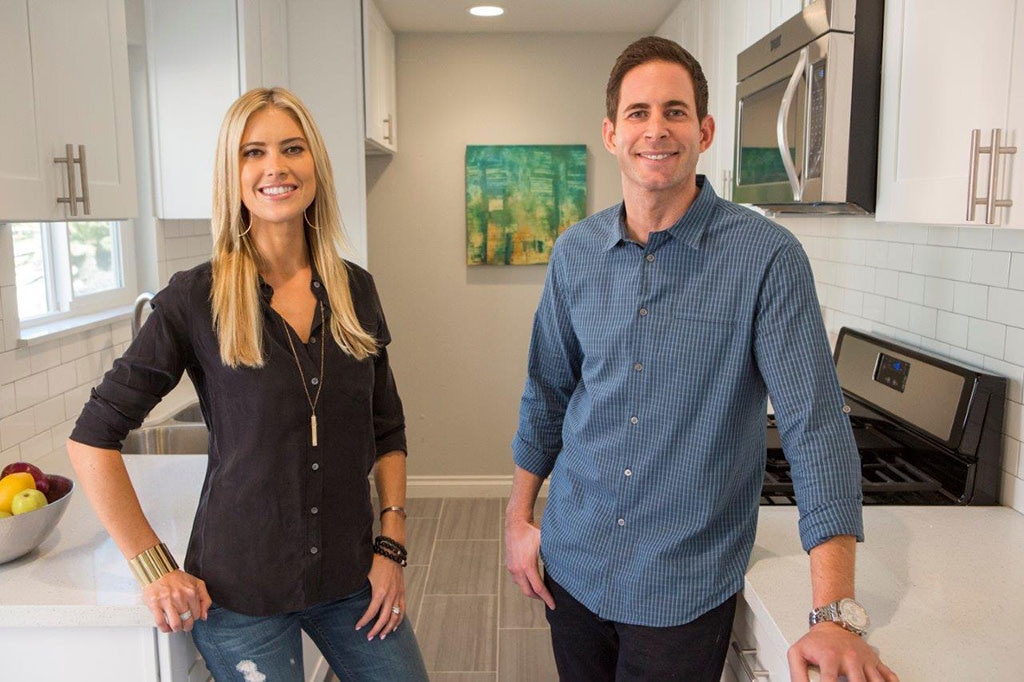 HGTV
Oh boy, oh boy. Tarek El Moussa sure did share some big news about his ex-wife, Christina Anstead (formerly Christina El Moussa).
Tarek and Christina finalized their divorce in 2018 after separating two years prior. Christina, who married British television host Ant Anstead, announced on March 22 that she and her new husband are expecting their first child together. Christina and Ant both have two children from their previous marriages. Christina is mother to Brayden El Moussa and Taylor El Moussa while Ant has Archie Anstead and Amelie Anstead.
On Tuesday, Tarek sat down for an interview with TMZ and talked a bit about his split from Christina, their kids and more. While he was at it, he revealed the sex of her new baby. Oops.
After saying "everybody knows" that she's pregnant, the Flip or Flop star told TMZ, "She's having a son."
Christina's rep confirmed to E! News that she is indeed having a baby boy. 
According to Tarek, his "kids are super excited for their new chapter in life." He even said, "They're a great couple and I really do hope the best for them."
Instagram / Christina Anstead
Christina said in her Instagram announcement that their kids were "so excited to meet their new sibling," the future "#babyanstead."
Tarek shared a photo on social media with Brayden and Taylor the same day and wrote about how much he loved being a father. "This picture represents the most important part of my life...being a father!!!!!" he penned. 
"No matter what happens during my day...I never take negativity home with me. When I have my babies I come home and can't help but smile," Tarek continued. "I smile because I know no matter what we all love each other and nothing can break our bond. I just adore these two."
The HGTV star recently opened up about her pregnancy and how she felt during the first few weeks.
"The first trimester was brutal!!! Maybe it's my age (35- considered a geriatric pregnancy) or maybe I just forgot how bad it was with Tay and Bray.. but yikes it really blind sided me," she wrote on social media. "Nausea, exhaustion, too many food aversions, too many carbs."
Christina said she was "officially back to feeling somewhat normal" and she's hoping to "enjoy the second trimester while it's here."
She then gushed about Ant and how he's been helpful the entire time. "Thank you to my amazing husband for being so supportive while his new bride was complaining and a little more cray than usual," she wrote.