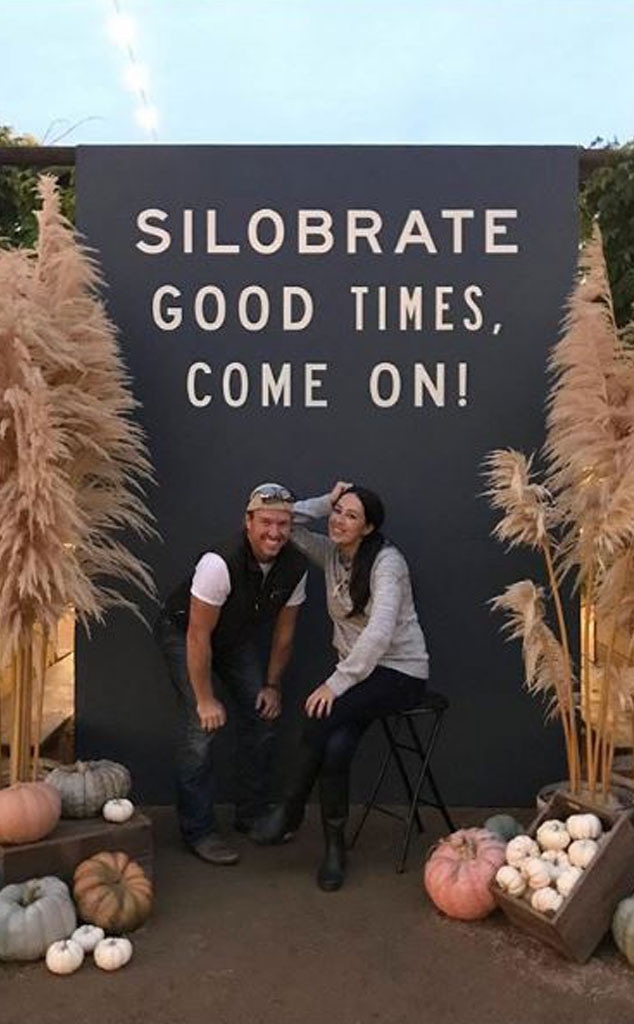 Instagram
Raise your glass, get your shiplap ready and toast to the birthday girl, Joanna Gaines!
Today, the Fixer Upper star and home makeover guru turns 41 years old and it makes us so happy. Almost as happy as Chip Gaines on demo day...almost.
Six years ago, Jo changed the home improvement game with the help of her husband Chip when their Waco, Texas life consisting of fixing up homes and making them into gorgeous shiplap-adorned houses with farmhouse sinks aired on TV with the first episode of HGTV's Fixer Upper.
Five seasons later the couple ended their series, but they've remained busy thanks to the books they've written, their Magnolia Market at the Silos in Waco and their Target home line, among many other ventures.
Now, the duo has a new project in the works, a new media company that will launch in summer of 2020.
It will feature a new show starring the couple, content surrounding a variety of topics like home, garden, food, etc. and will feature Chip and Joanna as the chief creative officers alongside current HGTV president Allison Page who will serve as president in this new venture.
We are excited to see what's next for this fam, but if the Gaines children aren't seen on TV alongside their parents at some point in this venture we'll be very upset. 
From the beginning of the show, the Gaines family as a whole was an integral part in why we all tuned in week after week. 
It was mostly about Joanna's eye for design and Chip's demo know-how, but their kids, Drake, Ella, Duke and Emmie Kay were fan favorites for years.
Plus, when they started helping out on demo day and adding in design ideas with their mom it totally made the episodes that much better.
Now, the family has another little kiddo in their squad, baby Crew, who was born in June 2018 and we need to see more of him ASAP.
In honor of the leading lady in the Gaines' family's birthday, we're giving fans what they want...cute photos of the entire fam over the past six years or so.
Yes, there is a lot of cuteness and yes, there is shiplap!